Visit Japan Campaign Report Vol.3 ~ Jeans making, experiencing Yukata in Kurashiki & Chichibuga Beach in Kagawa~"
Today we were divided into 2 groups: jeans making and experiencing yukata. After that at noon we gathered and together headed for Chichibuga Beach, the latest popular spot in Japan. Making jeans, wearing yukata, and Chichibuga Beach; we had a very satisfying trip!!!
Let's read my journal about it!
Experiencing Jeans-making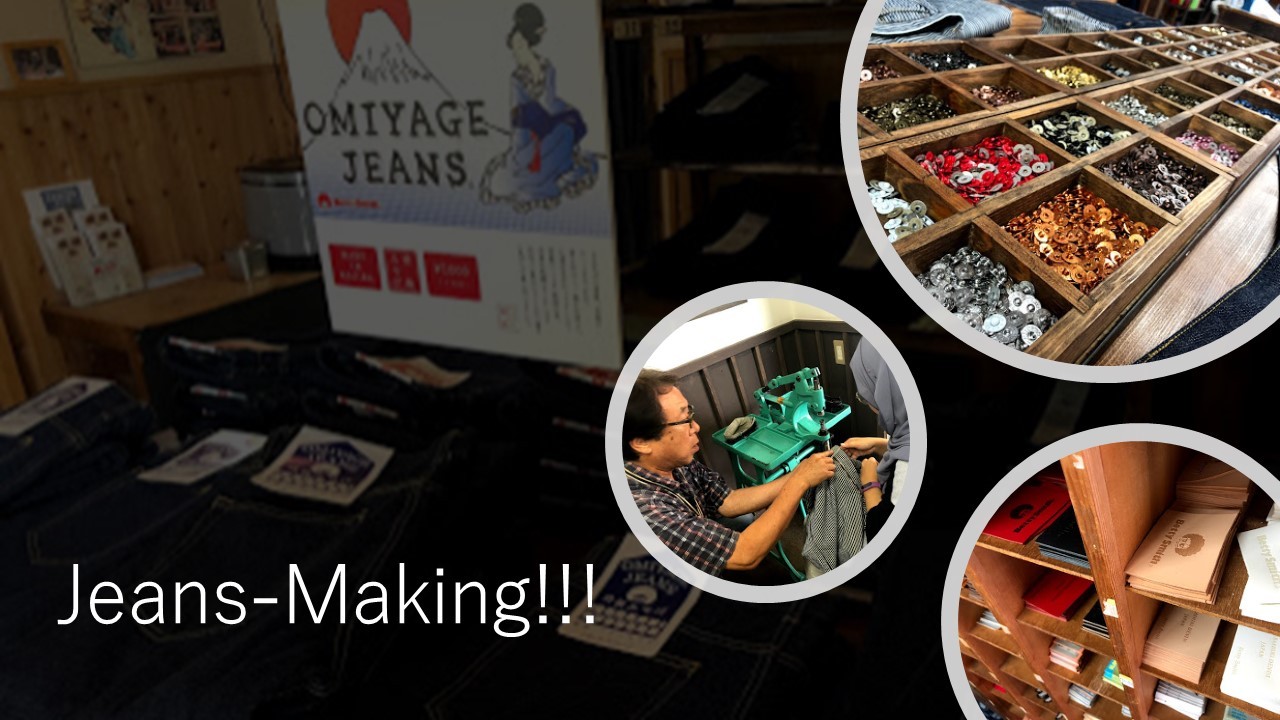 Kurashiki, the area where we stayed, is the most famous place for jeans-making in Japan. We visited Betty Jeans, a company that owns the oldest jeans-making factory in Japan. Here at the jeans factory with an ancient and honorable origin, we experienced the jeans-making! 
Step 1 Choose your favorite from among several types of jeans and adjust the hemline length

Step 2 Choose 11 buttons that you like to make your original jeans

Step 3 Attach the chosen buttons to the jeans

Step 4 Choose your favorite stitch and attach to the jeans 

All of us could made our own jeans while being taught by the jeans-making pro.
We completed the only-one-in-the-world original jeans!
Spot Information
Official name: Betty Smith Jeans Museum

Address: Okayama Prefecture, Kurashiki City, Kojima, Shimono Town 5-2-70

Access: About 30-minute walk from Seto-Ohashi Kojima Station

Experiencing Yukata 
This is the yukata group! It was such an exceptional experience to wear yukata at Kurashiki where old days of Japan's landscape remain! Our 2 FUN! JAPAN fans were very satisfied that they could experience wearing yukata in a town that is best match for yukata.
Step 1 Choose your yukata.

Step 2 Let the staff help you in wearing the yukata.

Step 3 Choose your geta.

Step 4 Take cool photos with the townscape of Kurashiki.  

No matter where you take photos, it is all looking good. Kurashiki is so cool!
Spot Information
Official name: Kurashiki Kimonokomachi

Address: Okayama Prefecture, Kurashiki City, Motomachi 5-10

Access: About 15-minute walk from Sanyo Main Line Kurashiki Station 

Arriving at Kagawa Prefecture from Okayama via Seto Ohashi Line! Then go to Chichibuga Beach on a Nippon Rent-A-Car!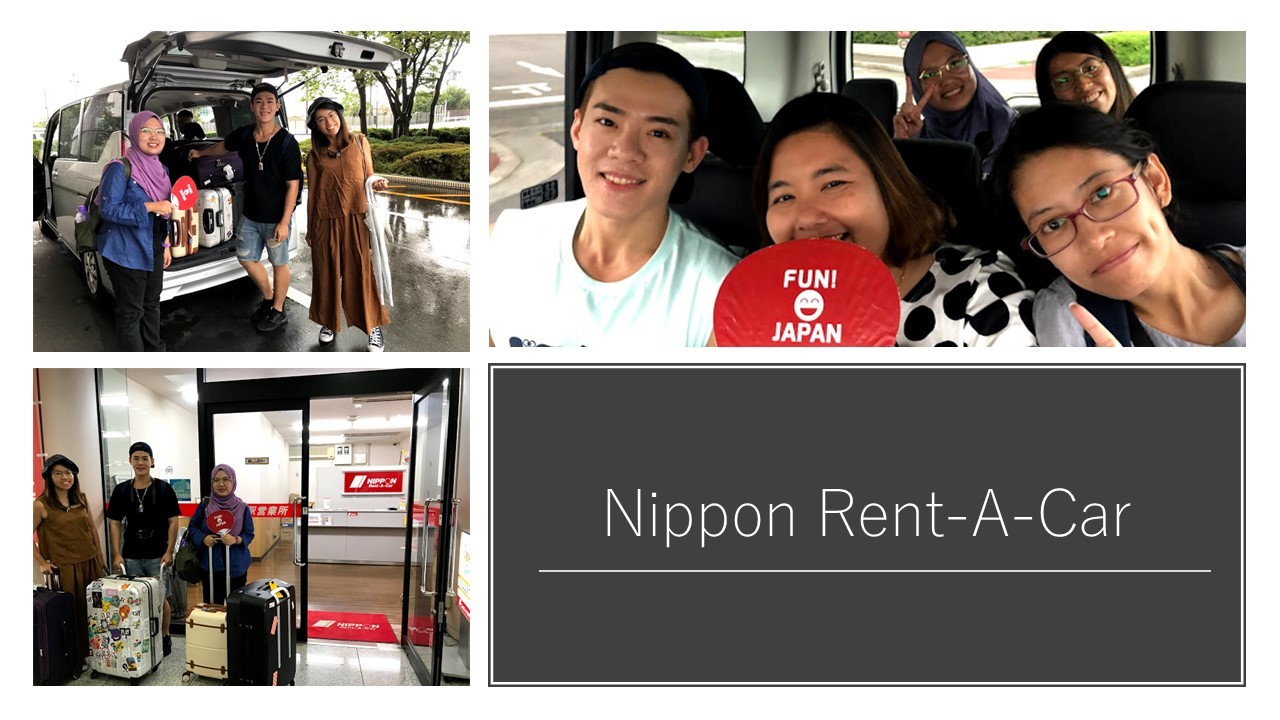 Each group gathered at Kojima Station and use the JR Setouchi Area Pass to go to Kagawa Prefecture in Shikoku. We crossed the "Seto" Bridge which is also the name of the Setouchi Area Pass by train! It was such a good feeling crossing the sea on a train!

We then rented a car from Nippon Rent-A-Car to go to Chichibuga Beach. What is good about rental car is that you can go to places where it is not easy to go by train, and as you can put your luggage, there is no need to carry your luggage with you while travelling! We had a really good time singing in the car! 
Here at Chichibuga Beach! 
Finally, we arrived at Chichibuga Beach where photos like at Salar de Uyuni can be taken! Look at this photo! The water reflected like a mirror and it felt like we came to a dreamland! We took more than 100 photos!!! The place was crowded with a lot of tourists and we were happily showing each other our photos.
If you have the chance to come here, what kind of pose would you like to take??? Thinking about is so exciting!!!

Thanks for reading till the end.

The next will be "Visit Japan Campaign Report Vol.4 ~ Peach Hunting, Japanese Sword Museum, Experiencing Bizenyaki! In Okayama~".
Please have a read!!!
Spot Information

Official name: Chichibuga Beach

Address: Kagawa Prefecture, Mitoyo City, Nio-machi, Nio Otsu 203-3

Access: Yosan Line Takumae Station >> Mitoyo City Community Bus Nio Line and alight at Chichibuga Bus Station >> 1-minute walk to Chichibuga Beach 
Related articles:
Recommend