Beauty Care for Summer Vol.2 Six Summer Foundations Which Don't Ruin Your Make-up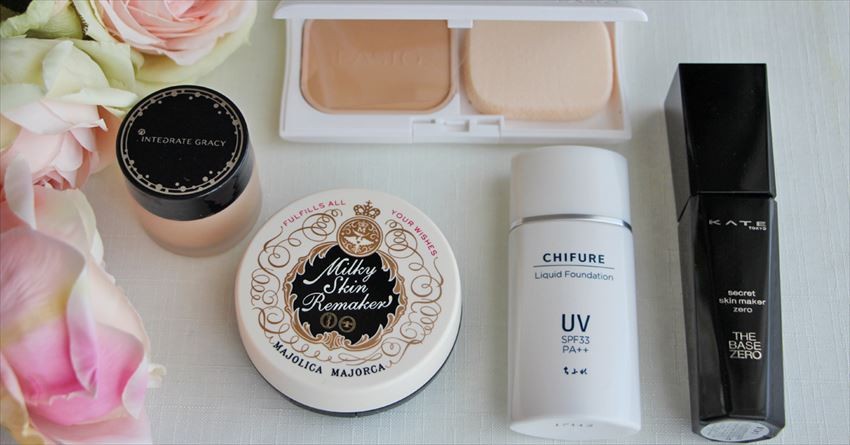 During summer in Japan, strong ultra-ray attacks your skin and it can cause to wrinkles and spots on your face. Also, it is easy to sweat a lot because of high humidity. So, Japanese summer is not a great season for enjoying makeup. . . However, Japanese ladies look for good foundation so hard to keep wearing a makeup. Today, we'd like to introduce you some popular foundations among Japanese young ladies, that you can buy under 2,000yen in drugstores in Japan!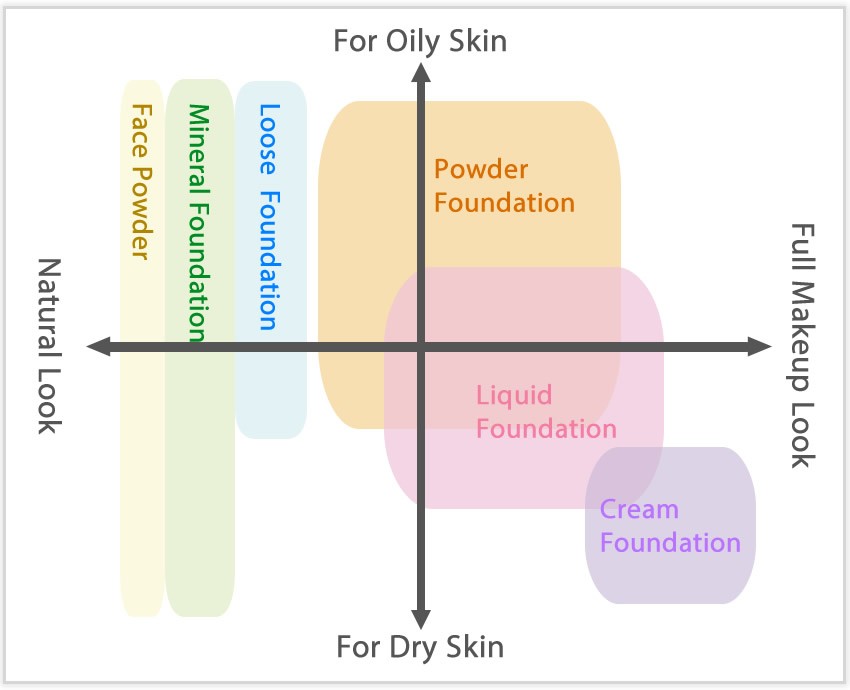 First, let's check your skin type!
Lately, there are many kinds of foundations exist, such as powder, liquid, cream and so on. Like the picture above, powder foundation is good for oily skin, but if you have dry skin or want full coverage, liquid or cream foundation is good for you. We would like you to find out what foundation is the one for you. Here are some that are popular among the Japanese young ladies.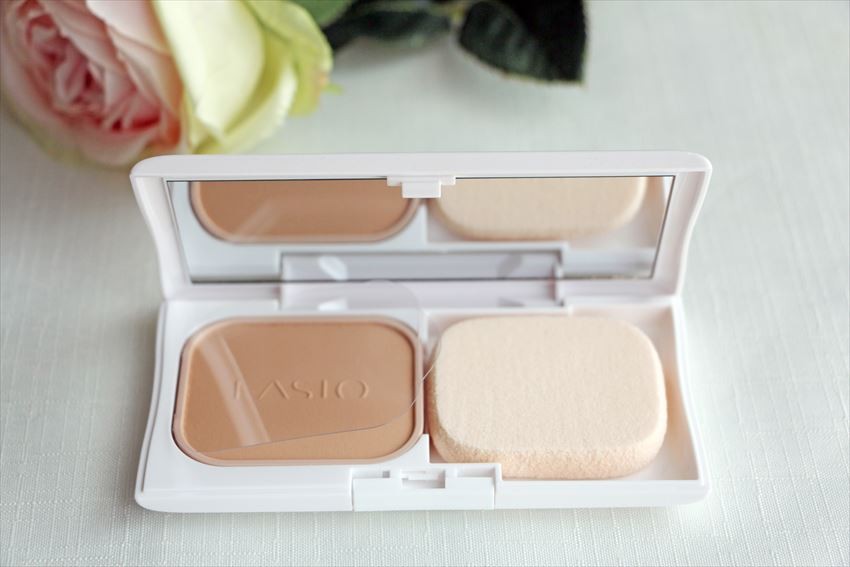 Kose Fasio mineral foundation
It is not just a powder, but it is a mineral foundation which doesn't get oily to ruin your makeup. It can cover your pores and dullness of your skin. The secret of this foundation's popularity may be the sponge which comes with a foundation. When you apply it, you will feel the softness and the gentleness of this sponge.
Contents 5 colors SPF25/PA++

Price 1,500yen (tax excluded, case excluded)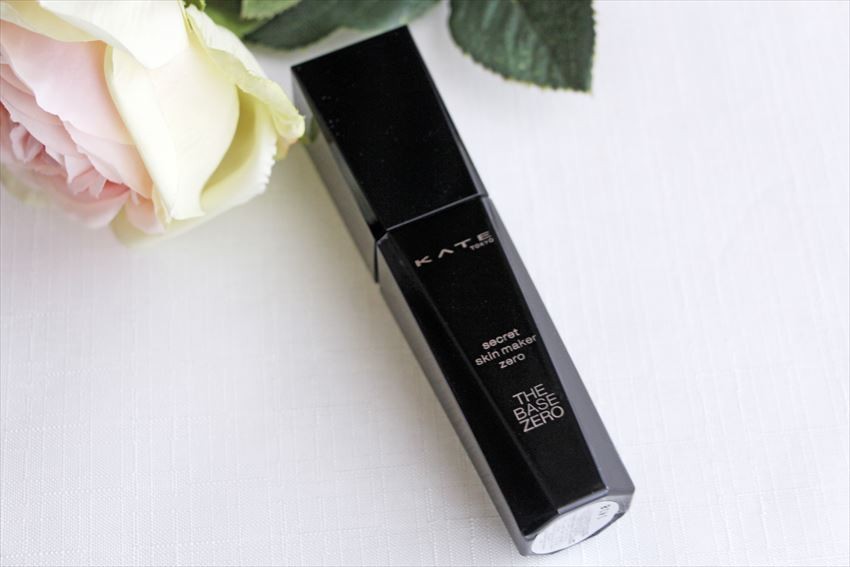 Kate Secret Skin Maker Zero (liquid)
This foundation is a full-coverage liquid foundation, but it does not make your face look painted. Maybe a little bit too much coverage for people who like natural look. All of this foundation colors make your face's complexion well.
Contents 6 colors SPF18/PA++

Price 1,600yen (tax excluded)

Chifure UV Liquid Foundation
With this liquid foundation, you do not need to use primer or finishing powder. This is a waterproof foundation, so it does not ruin your makeup. It contains plenty of moisturizing factor, such as hyaluronic acid and sage leaf extract. It is one of the reasons why this product is popular among young ladies who care about their basics of the skin.
Contents 5 colors SPF33/PA++

Price 800yen (tax excluded)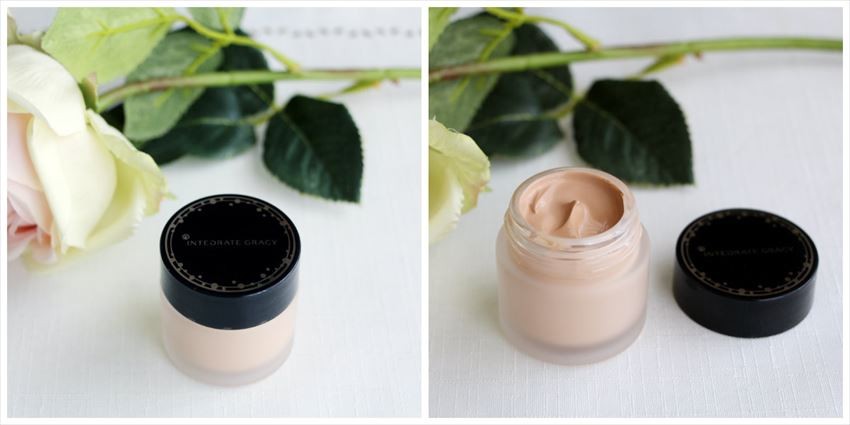 Shiseido Intergrade GRACY Moist Cream Foundation
This is the cream foundation which makes you feel moisture. It covers small wrinkles, dullness and pores made by dryness, and produces sparkling skin. The cream fits your skin tight but doesn't make your face painted. Completed with a good natural looking.
Contents 4 colors SPF22/PA++

Price 1,200yen (tax excluded)

Kanebo Media Cream Foundation UV
The cream foundation which is supported by a wide range of age group. It produces firm and natural shiny skin, and keeps makeup condition good and long. It is selling well since it appeared, maybe because it contains lots of hyaluronic acid.
Contents 4 colors SPF25/PA++

Price 1,100yen (tax excluded)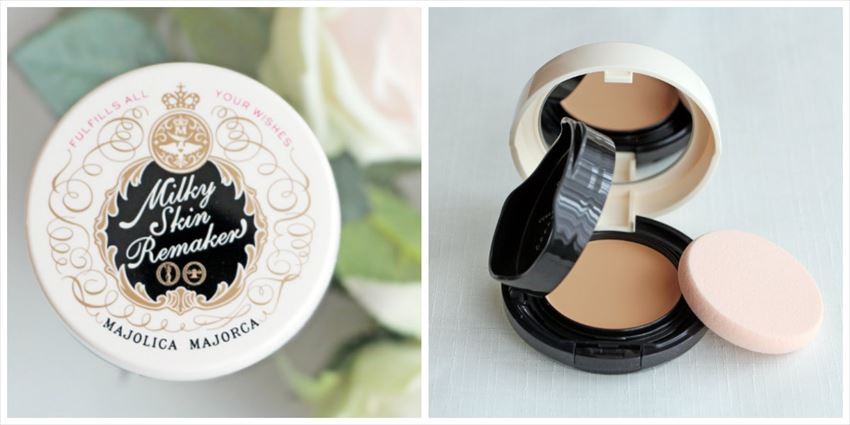 MAJOLICA MAJORCA Milky Skin Remaker
Gel oil which has moisture element consisting of hyaluronic acid, combined with oil control powder…, which is a brand-new technique. It works as foundation, prior, UV prevention, finishing powder and moisture cover. It makes your skin moisture but still the surface your skin is smooth.
Contents 2 colors

Price 1,700yen (tax excluded), Refill crema 1,300yen (tax excluded)

Recommend