Fun! Kitchen Items from Japan Vol. 3 Handy Kitchen Cleaning Tools from Japan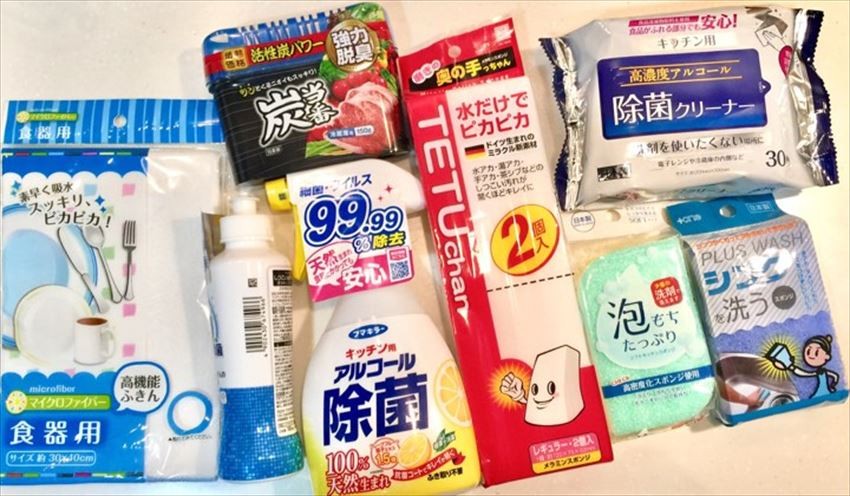 If you are a cleaning maniac, you are reading the right article! Because in this article, We are going to introduce you some of the kitchen cleaning items from Japan. If you go to a store and look for cleaning tools, you might be surprised by the variety they got. In the following, I picked up some recommended kitchen cleaning tools for you!
99.99% of Removal of Virus! Alcohol Sprayer for Kitchen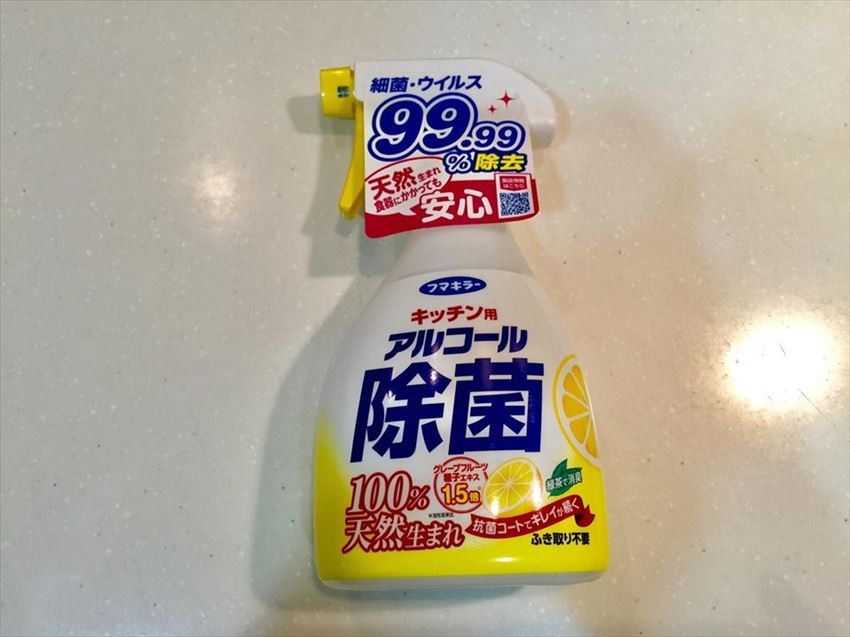 Making sure that there is no bacteria or virus in your kitchen is essential. Using products with alcohol is a great way to get rid of bacteria, but you might be afraid of the chemical component in normal products. Here, this is an alcohol sprayer specially made for kitchen. It can be sprayed even on dishes thanks to its 100% natural ingredients. It's said that it can clean 99.99% of the bacteria and virus and leave a great smell of green tea! -398 yen (after tax)
Dish Cleaning towel from 100 yen shop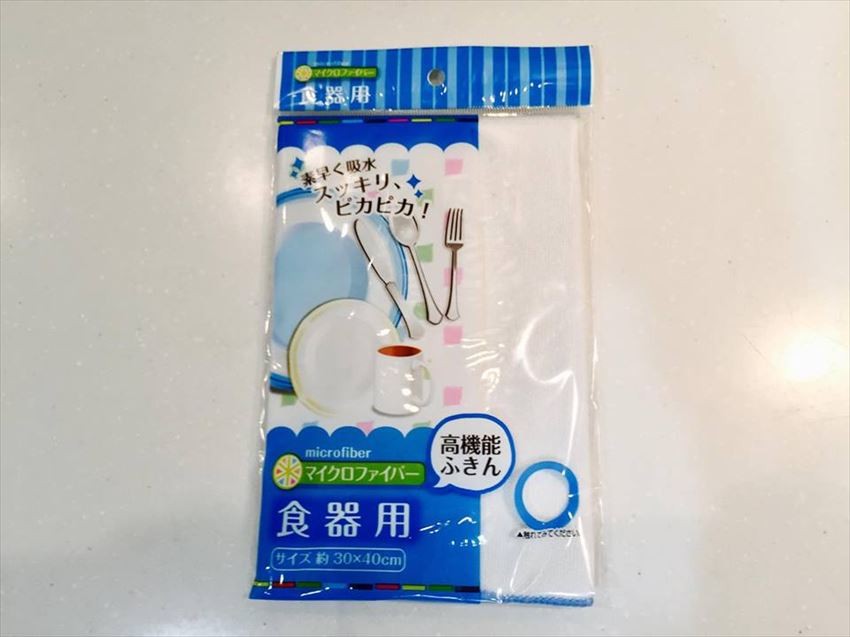 This is a dish cleaning towel for drying dishes. A lot of Japanese towel-dries their dishes to prevent water stains from air dry, making it shiny and spotless. Another merit is that your dishes will dry very soon! This dish cleaning towel is made out of microfabrics and it absorbs water instantly. These cleaning towels are available everywhere, I usually get mine from 100-yen shops.
Extra foam making sponge from 100 yen shop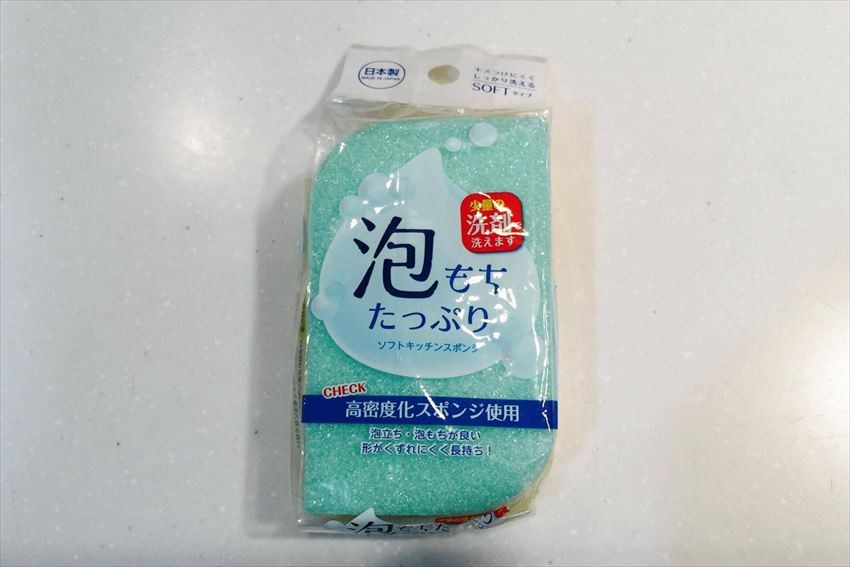 This is a special sponge that can build up a lot of foam, so it can help you wash your dishes easily. It is said that it can create a lot of foam just with a tiny bit of washing detergent. For the people who don't like detergent because of its chemical in it, this is the sponge for you. You can get this in 100-yen shop.
Too Surprising! Polishing Sponge from 100 yen shop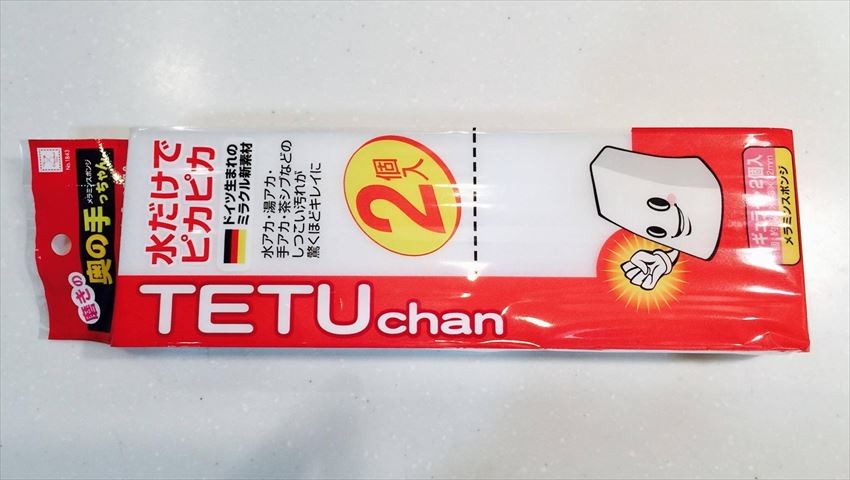 This is a polishing sponge which does not require any detergent when use. You can use it on your sink, water head, or even metal spoons and forks to make them shine again! Tough water stains can be disturbing and are often hard to remove. You can even use it to clean the interior of your tea pot to get rid of those dark and unappetizing tea stains that were building up within all these years.
Bacteria Removing Wet Tissue from 100 yen shop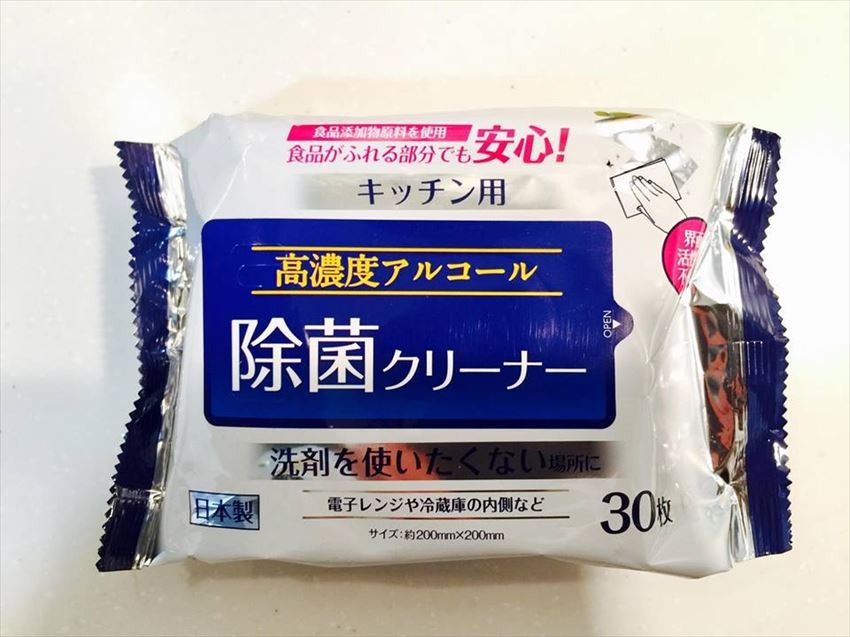 It is a wet tissue with highly concentrated alcohol. With this, you can clean up the oily places in your kitchen easily! Using it on the stove after cooking, the oil that splat all over gets cleaned up. This wet tissue is the key that makes my kitchen clean!
Charcoal Deodorant for Fridge-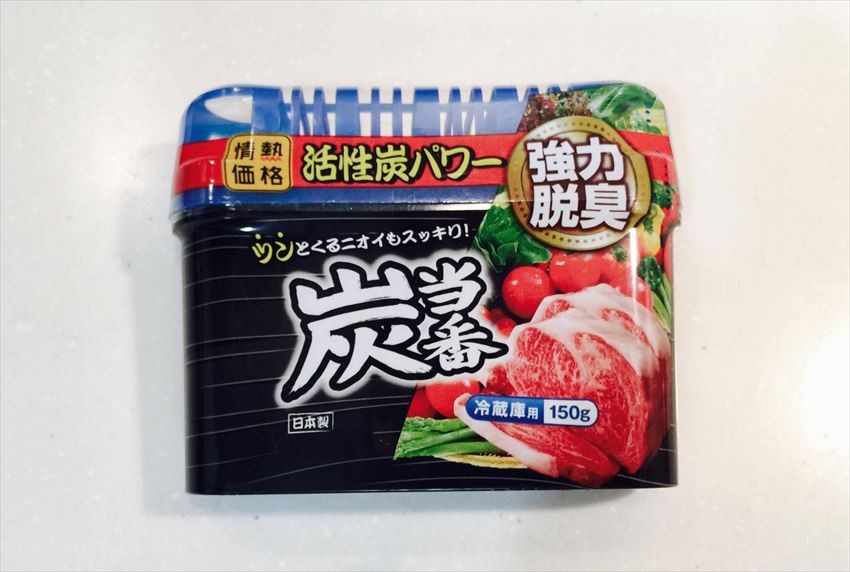 Refrigerator is a place that gets stinky easily, because of all the odor from meat, fishes, and vegetables. Odor often stays inside your fridge even after you gave it a spotless and thoroughly cleaning. This charcoal deodorant might be able to solve the problem. Just peel off the seal and rest it into the fridge and it will absorb all odor for you. The term charcoal might sound like it will taint your refrigerator but surprisingly, charcoal has been used as an effective deodorant for centuries. 216 yen (after tax)
How do you like the items we covered above? Feel free to comment and let us know what other things you want us to cover in the future!

Recommend