Get your Fun! Japan Free Gift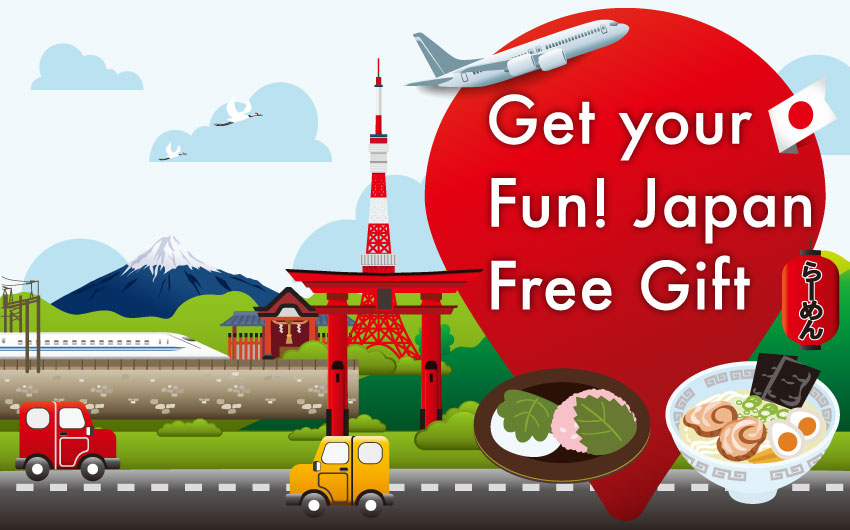 Hi everyone!

Planning your summer trip to Tokyo?
Why don't you drop in at our Fun! Japan office in Tokyo to get Fun! Japan free gift?

We will offer you ①free Tokyo Tower ticket, ②free ramen ticket, or ③free Japanese sweet ticket.

Our office is located in Hamamatsucho/Daimon area.
So here's a model course which you can use to visit our office.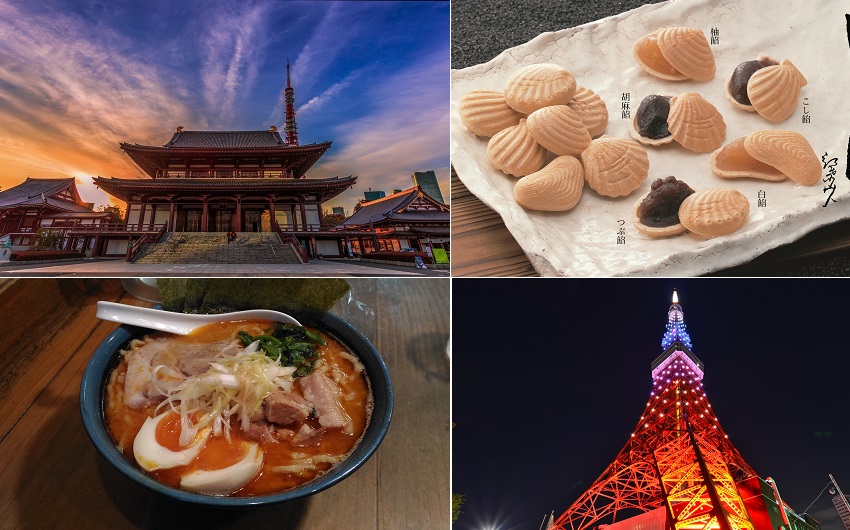 [Recommended Trip Plan A] (Sightseeing Course)
Hotel → FJ office → Zojoji Temple/Tokyo Tower →Imperial Palace → Ginza

[Recommended Trip Plan B] (Cultural Course)
Hotel → FJ office → Zojoji Temple/Tokyo Tower → Ueno → Asakusa

[Recommended Trip Plan C] (Shopping Course)
Hotel → FJ office → Zojoji Temple/Tokyo Tower → Shibuya → Meiji Jingu Shrine → Shinjuku

[Recommended Trip Plan D] (from/to Haneda Airport)
・Haneda Airport → FJ office → enjoy ramen or Japanese sweet → Tokyo Tower
・FJ office → enjoy ramen or Japanese sweet → Haneda Airport

Visit our office to get offers below to make the most of your trip!

[OFFER]
●50 free Tokyo Tower tickets
●10 free ramen at a popular ramen restaurant ("Fukki")
●10 free Japanese sweets ("Shiba Shinmei Eitaro")
*Please choose one from the offer above.
*The gift will be given to each guest, however, please note that a group must choose the same offer.
* The offer will end when each gift meets the maximum number.
*We will announce when the remaining tickets fall below 5 respectively.

[WHEN]
●Monday, 3 July to Wednesday, 12 July. (Unavailable on Saturday, 8 July and Sunday, 9 July)
*Please note that the offer is only available during our business hours.

[HOW TO GET]
Step1▶ Visit Fun! Japan Tokyo office (see the access information below)
Step2▶ Answer a simple questionnaire (5 min)
Step3▶ Receive free ticket
Step4▶ Enjoy your visit to Tokyo Tower or enjoy ramen/Japanese sweet!

[ACCESS]
Address: Landmark Plaza 7F, 1-6-7, Shiba Koen, Minato-ku, Tokyo(Click Here)
Business Hours: 10:00am-6:00pm, Mon.-Fri. (Closed on Sat., Sun. and national holidays)


By Train:
・Hamamatsu-cho (JR): 10min. walk (from North Exit)
・Daimon (Toei Oedo Line/Toei Asakusa Line): 3min. walk (from A6 Exit)
・Onarimon (Toei Mita Line): 3min. walk (from A2 Exit)

*From Shinagawa to Hamamatsu-cho: 5min. by JR Yamanote Line/Keihin Tohoku Line
*From Ueno to Hamamatsu-cho: 15min. by JR Yamanote Line/Keihin Tohoku Line
*From Shibuya to Hamamatsu-cho: 17min. by JR Yamanote Line/Keihin Tohoku Line
*From Shinjuku to Daimon: 17min. by Toei Oedo Line

[TERMS AND CONDITIONS]
●An applicant must meet all conditions to be qualified.
●Fans and members who reside in Japan are not eligible.
We may ask you to show your ID to prove that you are a traveler.
●Fun! Japan gift campaign is open to public.
●An applicant must be Fun! Japan member or Facebook fan (if you are not a member of Fun! Japan yet, click here for registration)
●The offer will end when each gift meets the maximum number. We will announce when the remaining tickets fall below 5 respectively.
●An applicant must be 18 or older to be qualified.
●Free Tokyo Tower ticket, ramen, or Japanese sweet will be given 1 per person.
●You can only choose one from Tokyo Tower ticket, ramen, or Japanese sweet
●The gift will be given to each guest, however, please note that a group must choose the same offer
●Ramen and Japanese sweet should be one menu respectively pricing below JPY1,000