Lee's Culture: Welcome to the world of painful cars
What is the "Painful car (痛車)"?
Well, even normal Japanese person might not have a clear good idea about it. 
However, for the anime lovers with an enthusiasm to decorate their cars, this is their dream.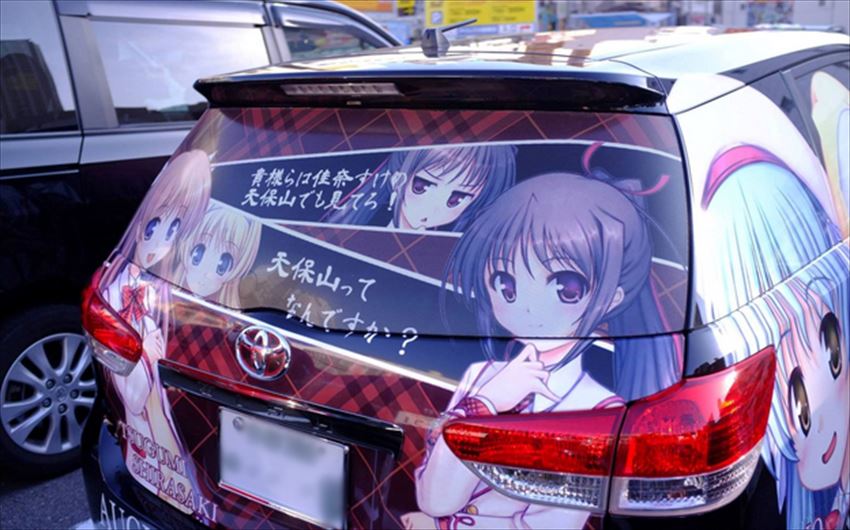 'Painful cars', or 痛車 (ita-sha) in Japanese, are used to describe cars that are covered, fully or partially, with anime decorations. 
The word is derived from the phrase 'cars that are too painful to watch'. 
However, over time, the negative stigma against these cars and their owners has faded, and decorating cars with anime designs has evolved into an accepted hobby and even a form of art.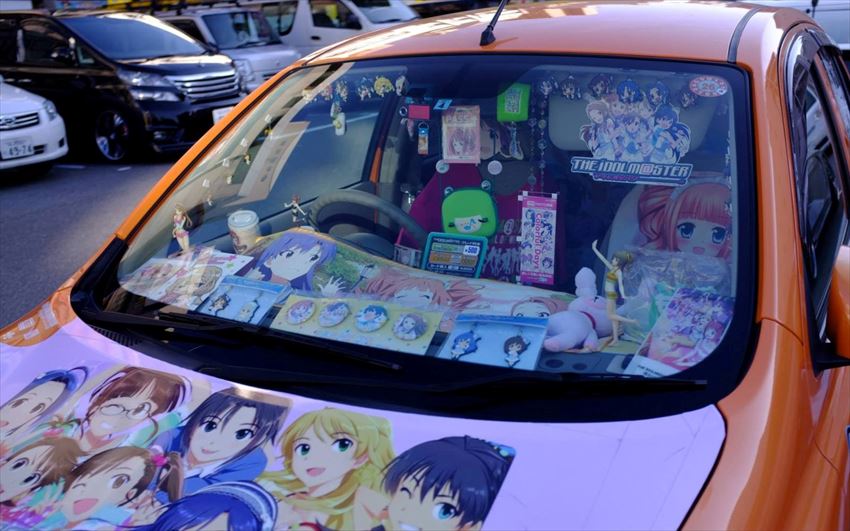 The designs are not limited to the exterior of the car. 
The interior is also often decorated, usually with the same theme as the body of the car. 
Some car owners simply place anime characters or stickers along the dashboard. 
Others go further, by decorating the seats and handles with their favourite anime emblems.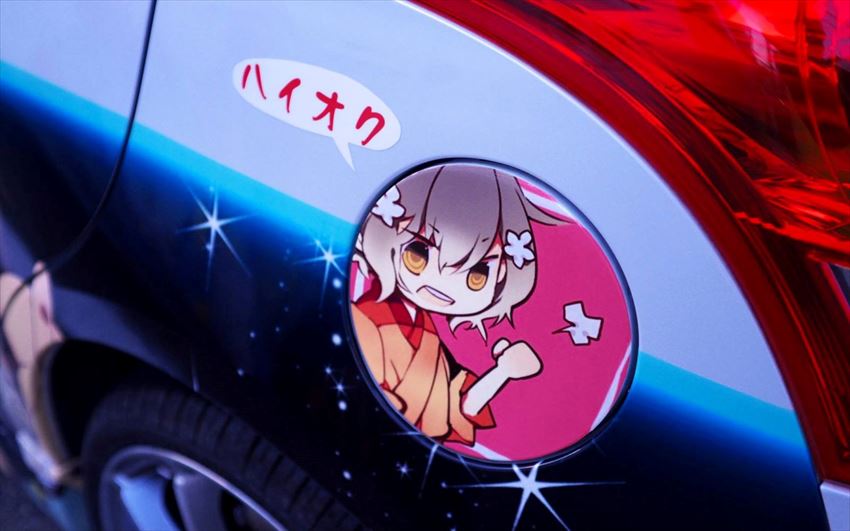 Among enthusiasts, particular attention is given to how the owners design the fuel cap. 
This small circle allows for immense creativity. 
In the picture above, the anime character is demanding Hai-oku (ハイオク/ a kind of high-quality gasoline)!
 
Events for such cars are held in the major cities of Japan.
f you come across such an event, the enthusiasts are more than willing to share their efforts with you.
Recommend