[Special Issue: Sushi] Enjoy delicious sushi at a skyscraper in Shinjuku Fukutoshin
※This article was published at
March 2015
.※
Nowadays, Japanese food is getting famous in Asia.
One of the most popular foods is sushi!
If you are in Tokyo, we are certain that eating traditional sushi while enjoying a great scenic view of Tokyo will be a wonderful experience.
You can have such memorable experience at Asahizushi Sohonten, a sushi restaurant which located at the 50th floor of the Sumitomo Life Building in Shinjuku Fukutoshin.
Today, we would like to introduce this awesome experience of enjoying sushi at 200 meters above the ground.
※The branch was closed at September 30, 2016. Please check other branches near Shinjuku :
http://www.asahizushi.com/shoplist/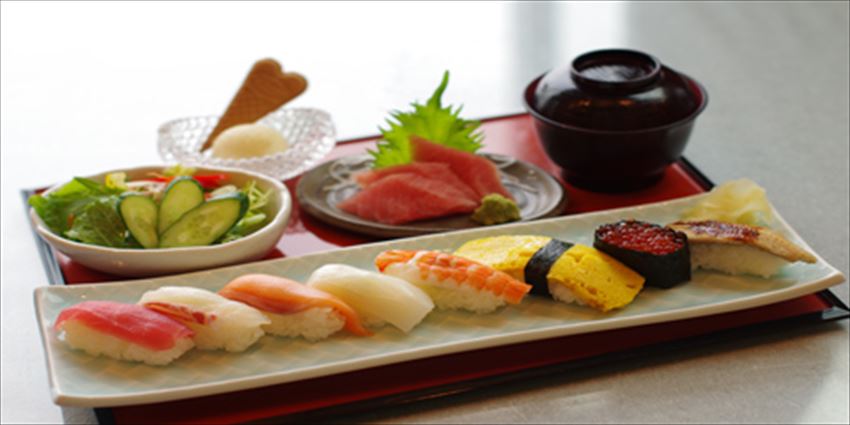 Due to increasing numbers of Japanese food lovers, sushi restaurants are mushrooming in Asia.
However, in overseas the most popular sushi at sushi restaurants are gunkan maki and colorful sushi rolls that have strong ethnic characteristics.
If you happen to travel to Japan, we highly recommend you to try authentic Japanese sushi.
The popular Hirunozen lunch set at Asahizushi is served with eight pieces of sushi including ikura (salmon roe), maguro (tuna), shiromi (whitefish), anago (conger eel), ika (squid), and ebi (shrimp), as well as sashimi, salad, soup, and dessert only at 1,500 yen per set.
We are sure that you will definitely satisfied with the high quality food served by this restaurant with lower price.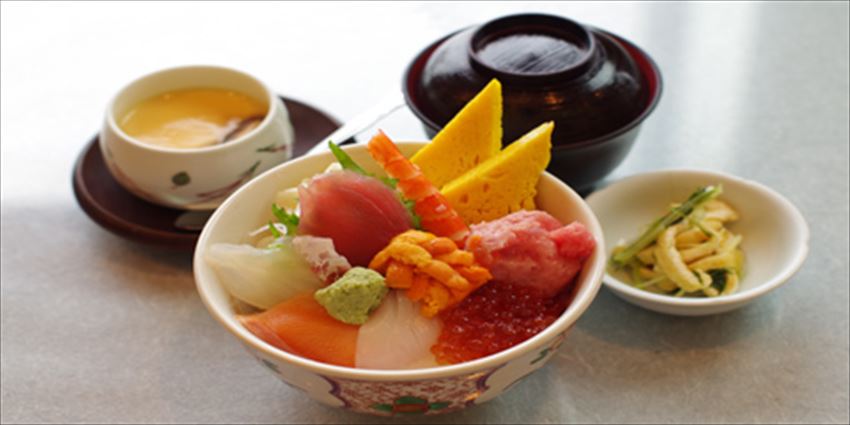 Hokkaido is also one of the famous tourist destination for Asian traveler.
Asahizushi also offers the chirashizushi (a bowl of sushi rice topped with a variety of raw fish) which is full of the tastes of Hokkaido.
The chirashizushi menu available at this restaurant is called Otaru Bowl, named after a city in Hokkaido.
Only 20 Otaru Bowls topped with seafood such as uni (sea urchin), ikura, maguro, and ika are made limitedly every day, and this set meal will only cost 1,500 yen, includes soup, a small side dish, and chawanmushi (Japanese style egg custard).
You will enjoy the taste of Hokkaido even though you are in Shinjuku by having this set menu.
If you manage to get a table seat, you can enjoy the scenery of Shinjuku city, Shinjuku Central Park, Shinjuku Gyoen, and other parts of Tokyo.
If it's on a sunny day with lesser cloud, you can have a wide panoramic view including Tokyo Bay, and even the view of Boso Peninsula.
Information
http://www.asahizushi.com/