[Special Issue: Sushi] The Most Futuristic Sushi in Tokyo
I found a good Kaiten Sushi in Shibuya
I'm sure most of people reading our articles are familiar with Japanese culture by now, and have heard of or even tried kaiten sushi.
Sushi plates go around on conveyer belt and you pick the sushi that you want to eat when it comes in front of you.
It tends to be more reasonable than fancy sushi restaurants, and of course it is entertaining.
Now,do you think you've seen it all about kaiten sushi? Wait till you go to Uobei Sushi in Shibuya, Tokyo.
As soon as you step into the restaurant, it looks truly futuristic and sophisticated.
There is a multi-language touch screen in front of each seat and that's how people order what they want to eat. You don't have to call waiters to come to your table and try to order in Japanese.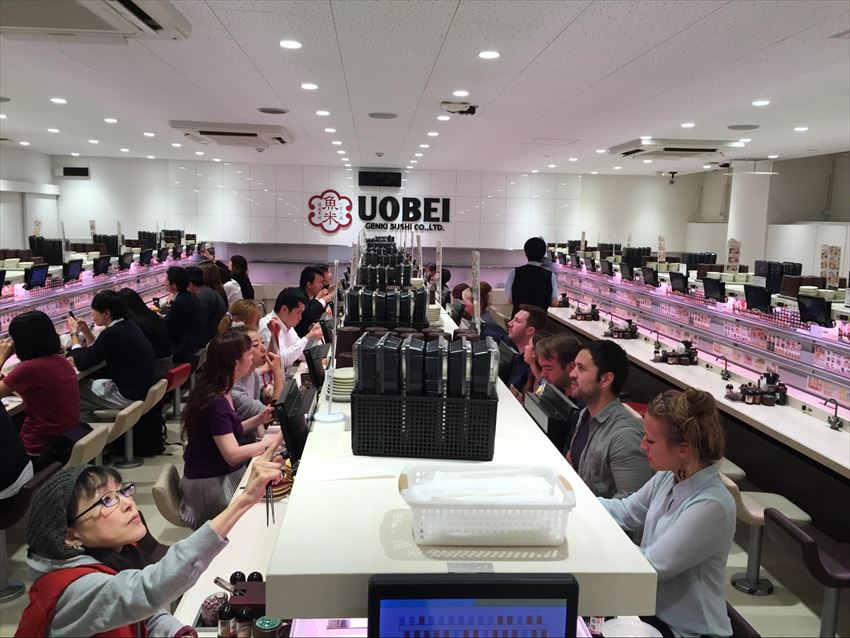 Order by using touch screen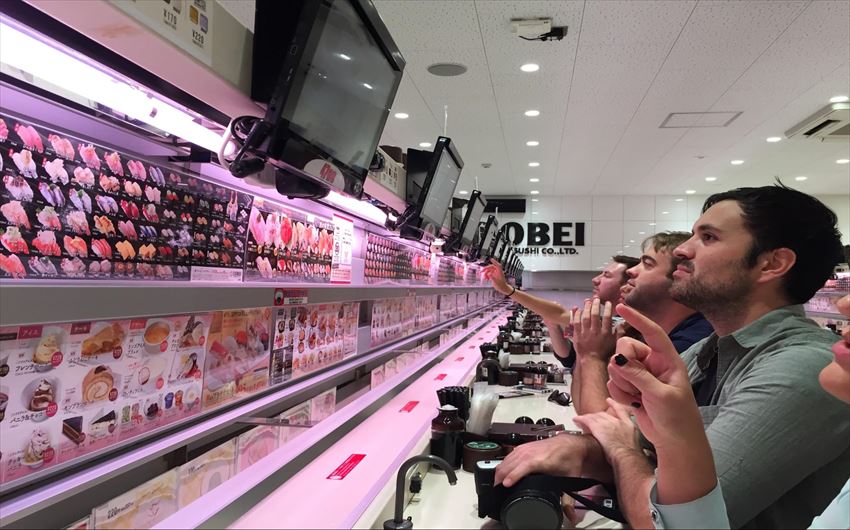 Your sushi arrive by a fast lane
After you decided what to get, press the button to order and the dishes are delivered by high-speed chute.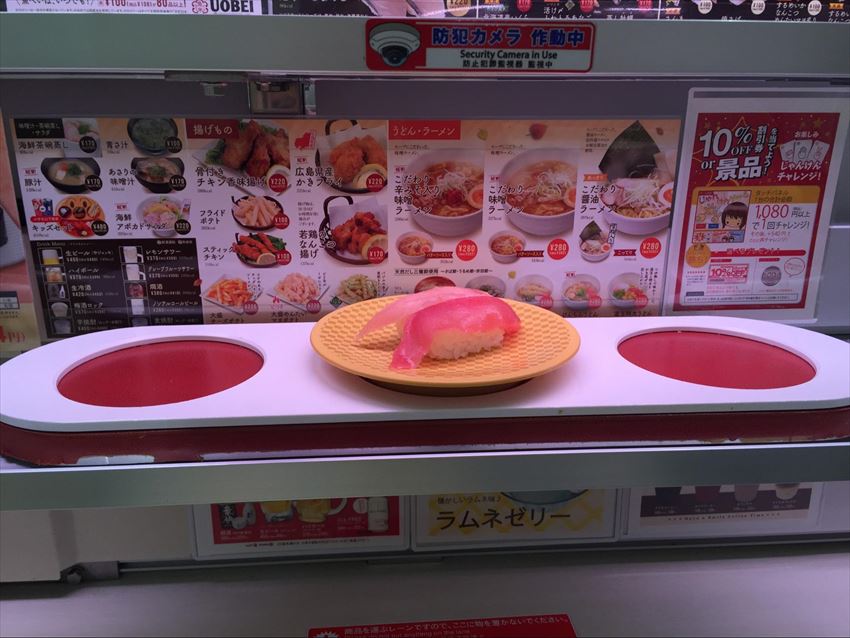 Each plate comes with 2 pieces of sushi and it only costs 108yen.
There is really nothing to complain, right?
If you are not a big fan of raw fish, there are tons of other things for you to order.
I even found a hamburger steak sushi. How fascinating is that!
If you are looking for good sushi and something enjoyable to experience when you are in the town, this is a perfect place to go to.
Uobei Sushi
ADDRESS: 2 Chome-29-11 Dogenzaka, Shibuya, Tokyo 150-0043
PHONE: 03-3462-0241
OPEN: 11:00AM-12:00AM