[What's new in Japan!] Rainbow Colored Bagels for your Facebook or Instagram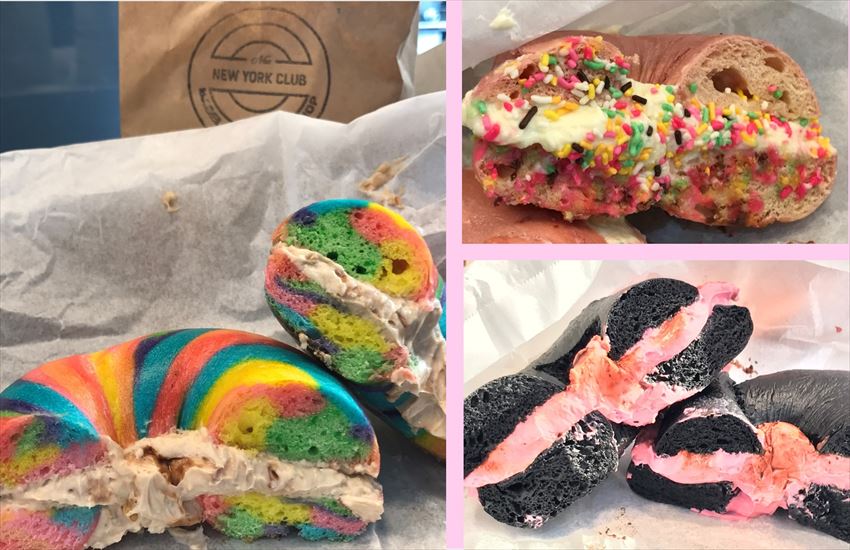 Rainbow food are still popular among the Tokyoites. One of the famous bagel shops "New New York Club" has opened its second branch in Azabujyuban, near Roppongi (六本木) in this year.
Not only the regular flavor like Sesame, Poppy Seed, Cinnamon Raisin, but they have Rainbow Colored Bagels which are sold out before noon every day! Why don't you try one to make your Facebook or Instagram more colorful?
Rainbow Colored Bagels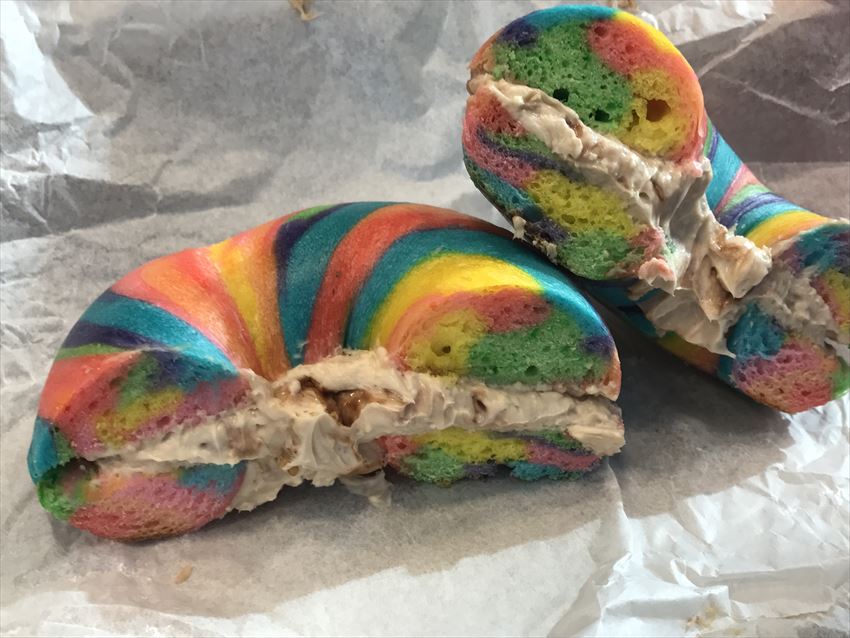 It is recommended to put Chocolate & Walnut cream (250 yen) to Rainbow Colored Bagel (350yen), which looks very good! Or Sugar Chocolate Sprinkle Cream( 250yen)also goes well with it.
Bright Pink Bagel with Sprinkles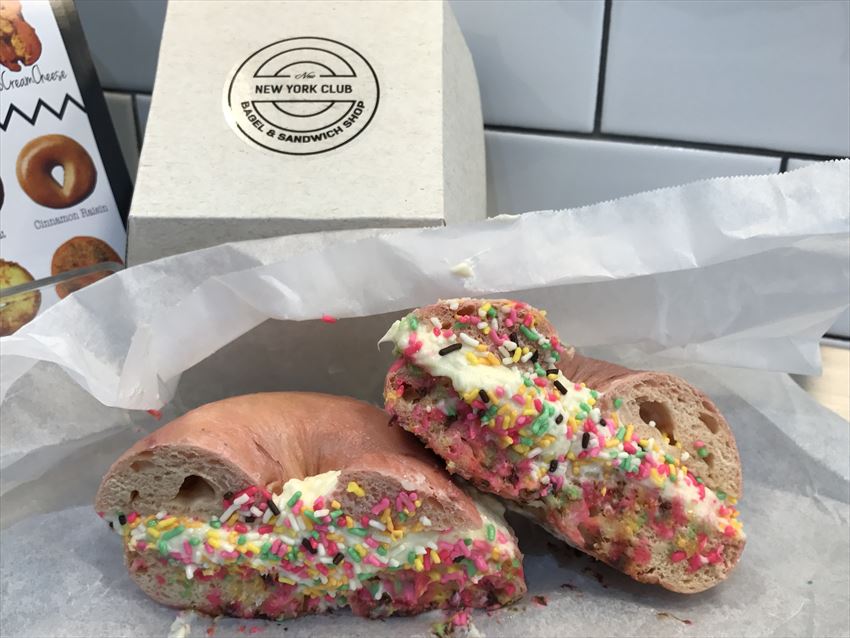 The pink one's name is "Pink Pancer (280 yen)". From what do you think this pink color comes from? It is beets! This one goes well with Sugar Chocolate Sprinkle Cream (250yen). Looks too cute, doesn't it?
Black Bagel with Pink Cream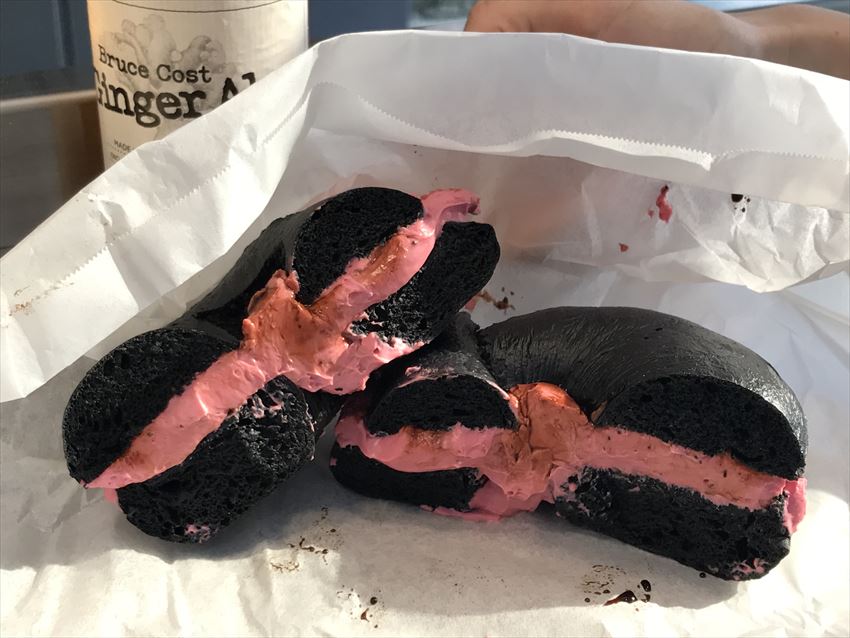 The black bagel…they make it with bamboo charcoal! The name is "Blackout (280yen)". You should order it with Pink Cream (250yen) which is made from beets. This combination makes it shocking looking! But the taste is nice. The rich taste of the black bagel and a little sour beets cream is incredible!
Enjoy the Combination of Colorful Bagels and Creams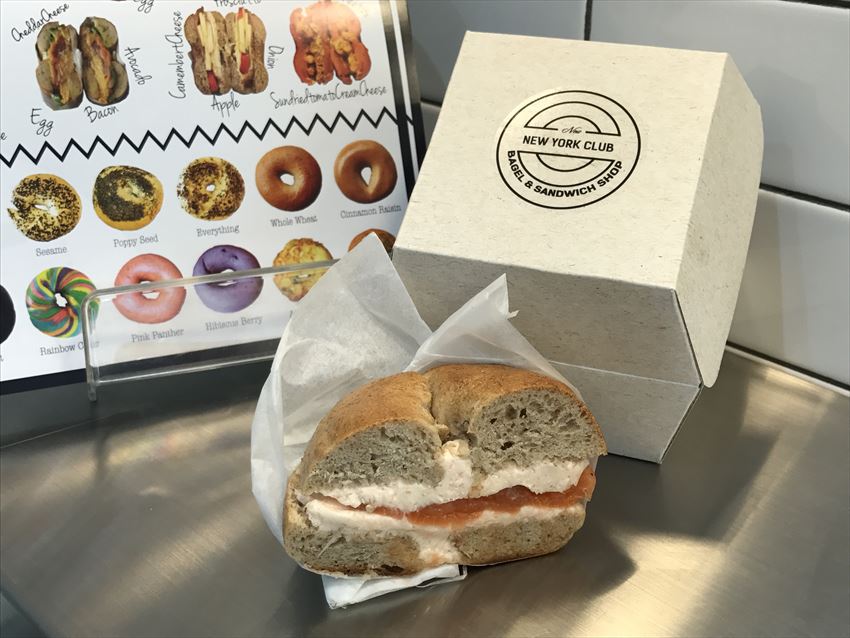 Here is a very normal bagel sandwich. A piece of bagel with smoked salmon and cream cheese. They have more flavors for bagel such as cheese, hot chili, hibiscus berry and so on. Also, they have avocado, egg, bacon, Oreo cream, strawberry cream to go with.
The bagels cost from 250yent to 400yen and the cream costs from 250 yen to 380 yen. Let's find out your best combination!


Address: 3-8-5 Azabujyuban, Minatoku
Access: 3 minutes' walk from A1 Exit of Azabujyuban Station on Nanboku line or Ooedo line

MAP