Japan's Highlights and Events in October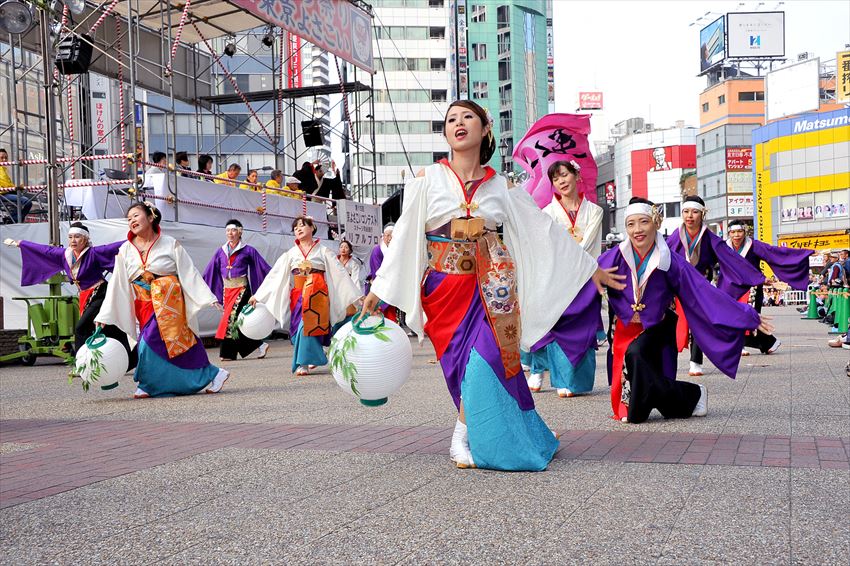 October is here. The extreme heat is finally gone and this is one of the best time to visit Japan. As it is in early Autumn, there are many activities and festivals all over Japan. We will introduce the events that you must not miss!
Tokyo Yosakoi Dance Festival
October 7th – October 8th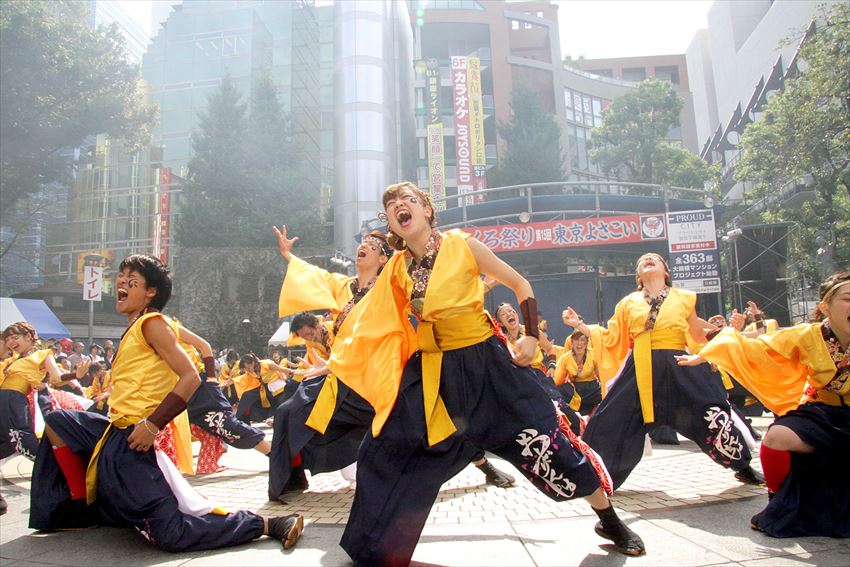 This amazing, traditional Yosakoi dance contest will have more than 100 teams performing! It will take place in 8 different places across Tokyo, such as Ikebukuro, Otsuka, Sugamo, Meguro, and more.
This year will be the 50th anniversary of the ceremony, so there will be a special celebration! If you want to see the best dancers that Tokyo has to offer, you should definitely visit!
Tokyo Yosakoi is held in October every year, during the second half of the [Fukuro Festival] at Ikebukuro West Exit area. More than 100 teams from all over the country will join and showcase their passionate dance performance.

Venue: Special stage at Ikebukuro West Exit (Nishi-guchi) area
Access: Ikebukuro West Exit (Nishi-guchi)
Period: 7th October; Tokyo Yosakoi Eve Festival 11:30~16:30
8th October; Tokyo Yosakoi Contest 11:00~18:30
URL:https://www.yosakoitokyo.gr.jp
● Tottori Burger Festa (Festival)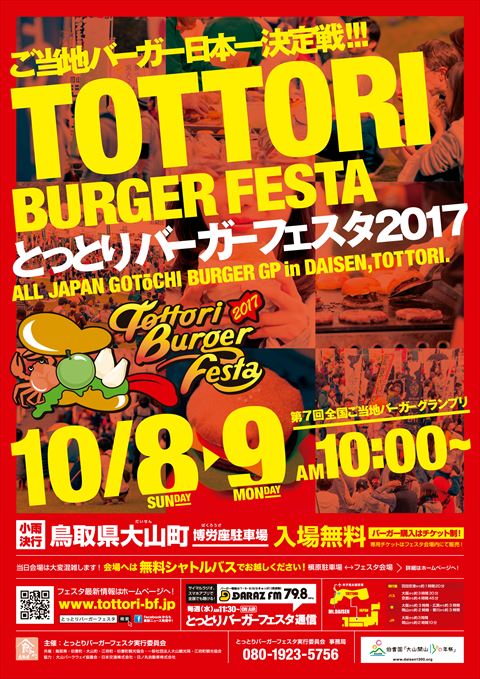 The biggest local burger festival where all the country's best burgers will be here and the best burger in Japan to be selected. Here you get to taste the unique burgers which you normally can't get to try. The scenery of the famous mountain, Daisen, is amazing and it is a good spot to enjoy during the autumn as well.
Venue: Daisen, Daisen-machi, Saihaku-gun, Tottori-ken (Bakuroza special site)
Access: Nihon Kotsu Bus (Towards Daisenji) from JR Yonagi-eki, stop at Daisenji Bus Station, about 50 minutes. Or, Daisen Loople Bus (clockwise route- Red bus), about 30 minutes
Period: 8th ~ 9th October 10:00~16:00
Fee: Please purchase with ticket book (10 tickets, 1000 yen)
URL:
http://www.tottori-bf.jp
●The Japan Indonesia Citizens Friendship Festival 
October 14th – October 15th
Enjoy a variety of Indonesian cuisine and music as everyone celebrates in the event square of Yoyogi Park. This area is very close to the wide-open park of Yoyogi Park and Harajuku's famous Takeshita st. Entrance is free and you can enjoy the great atmosphere.
Venue: Yoyogi Park
Access: 10-minutes' walk from JR Harajuku Station or Tokyo Metro Chiyoda Line [Meiji Jingu Mae Station].
Period:14th Oct 10:00~19:30, 15th October 10:30~20:00
URL:
http://indonesia-festival.com
Nerima Anime Carnival Festival 2017
October 14th – October 15th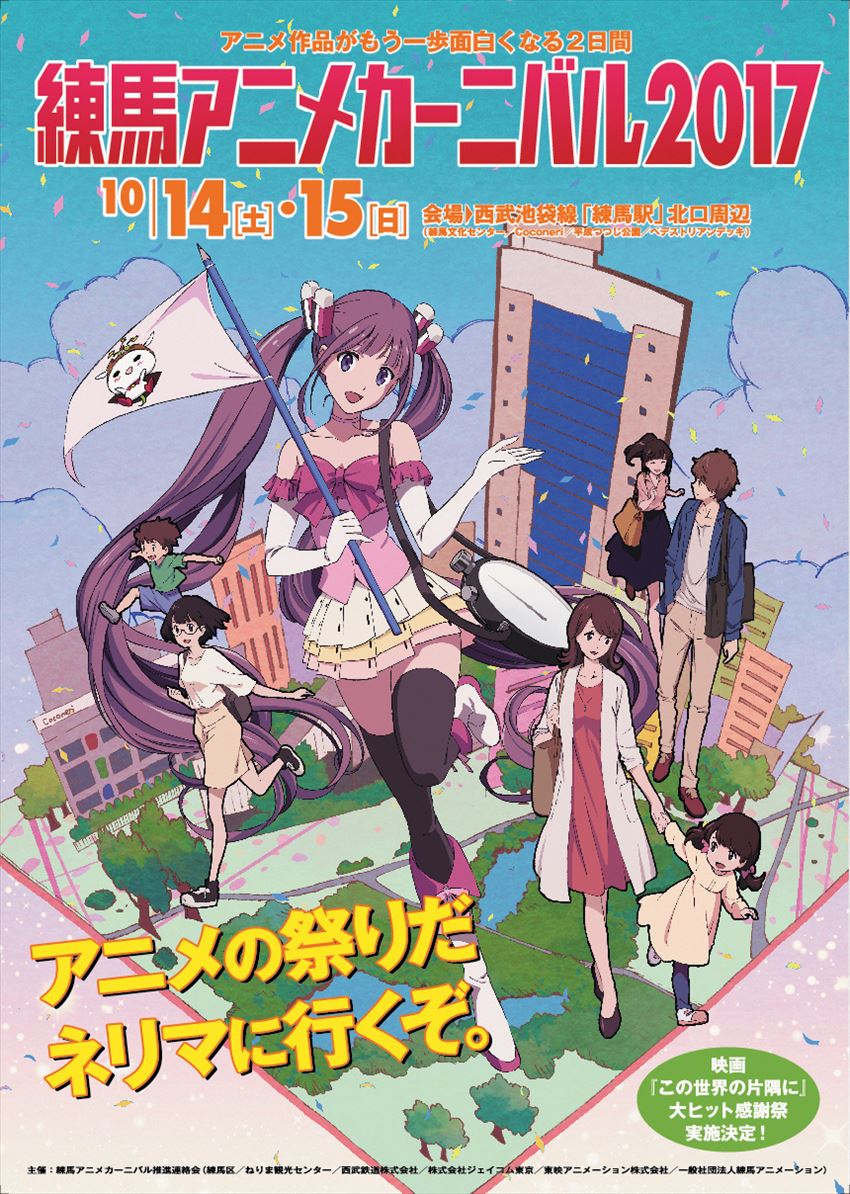 Enjoy the anime spree at Nerima-ku, the birthplace of Japan animation!
Fans of Anime should not miss out on this great event for fans of all ages. The director of the recent film "In the Corner of this World" will be here to deliver a special talk session, as well as shows and various booths!
Venue: Nerima Station North Exit Area
(1) Nerima Cultural Center
(2) Residential / Industrial Plaza (Coconeri 3F)
(3) Heisei Tsutsuji Park
(4) Pedestrian deck
※The programs will be held at different venue.
Access: 1-minute walk from Nerima Station North Exit of Seibu Ikebukuro Line (Yurakucho Line Sub-central Line) or Toei Oedo Line.
Period: 14th ~ 15th October 11:00~18:30
Be a Silly Cat for a Day! The Bakeneko Festival.
October 15th
Ever wanted to dress up like a cat and have some fun with locals? The Bakeneko festival in Kagurazaka holds this unique event every year! The parade starts at 2:00pm followed by a dance performance. You will have to register before 1:30pm if you want to take part in the parade though, so make sure to get there early! Nyah~
Apart from the parade on the street at Kagurazaka, there will be plenty of events such as Cat Makeup and photo session, street performance, cat games, etc.
Venue: Koureisha Fukushi Shisetsu (Elderly Nursing Home) Kagurazaka and Kagurazaka Area
Access: 1-minute walk from Tokyo Metro East-West Line [Kagurazaka] Exit 1;
8-minute walk from Toei Oedo Line [Ushigome Kagurazaka] Exit A3;
15-minute walk from Tokyo Metro Yurakucho Line [Idabashi] Exit B3
Period: 15th October 10:00~17:00
Fee for joining parade: 500 yen; Registration 10:00~13:50
URL:
http://bakeneko.oops.jp
Celebrate in the Heart of Tokyo, the Heart of Japan – The Nihonbashi-Kyobashi Festival!
October 22nd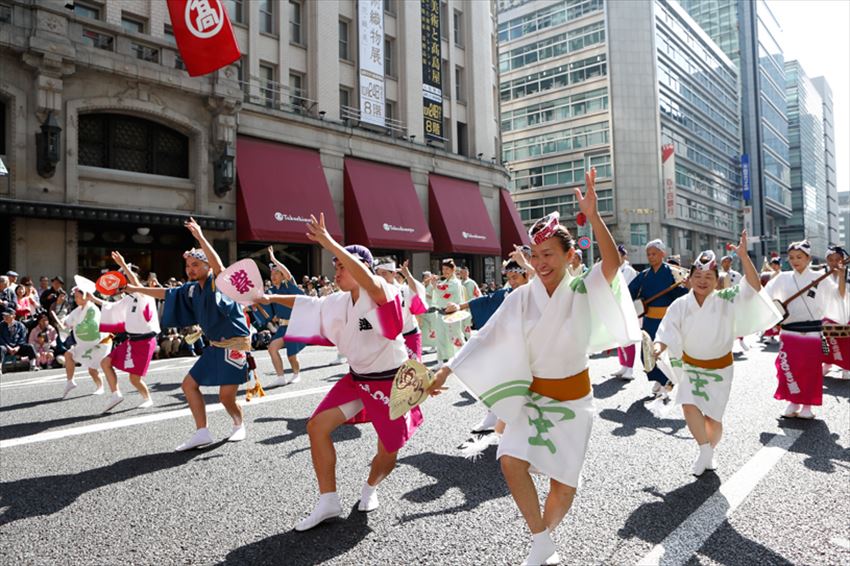 This amazing parade can be found right in the heart of Tokyo on Chuo Dori! This festival will have over 3,000 dancers, performers, and musicians walking down the main street. There are also many stalls available that offer many delicious treats from all around Japan. This is an event that you shouldn't miss!
Apart from the grand parade, there is a market that sells specialties from around Japan.
Venue: Chuo Dori from Kyobashi 3-chome to Muromachi 3-chome
Access: 1~5-minute walk from Tokyo Station/Nihonbashi/Mitsukoshi Mae/Kyobashi
Period: 22nd October 11:00~16:00, Oedo Kakki Parade 11:30~14:30
URL:
http://nikkyo.net
● Taisei Hokan 150th Anniversary, Art Aquarium Castle, Kyoto, Dance of Kingyo Festival 
It will be held in the closed area of the over 400-years Nijo Castle which is listed as one of the World Cultural Heritage. The Art Aquarium artworks, teeming with live gold fishes, along with the latest projection techniques, will transform the place into a fantastic space. On top of that, there will be the unveiling of "Taise Hokan Byobu-E" (painted folding screens), a new piece of work that represents that transition in the history of Japanese art from end of Edo period to modern, made possible by the Taise Hokan (Restoration of Imperial Rule), along with other traditional arts. You can also enjoy Kyoto's local sake or pickles at the Night Festival Bar, as well as the Kyoto's tea with the traditional Kyoto confectionery from long-established shops at the Tea Ceremony Space.
*The photo is the event from last year.
Venue: Motorikyu Nijo Castle (Ninomaru Palace Garden, the Old Chef's Quarters, and the garden in front of the Old Chef's Quarters)
Access: [Nijo Castle Station] using East-West Line or City Bus from JR Kyoto Station
Period: 25th October~11th December 17:00-22:00 (Last admission 21:30)
※First admission of 25th October (first day of exhibition) is from 20:00
Fee: General (Secondary school students and above) 1500 yen, Children (4 years old ~ primary school students) 1000 yen, below 3 years old is free
※ Adult must be present with primary school students and below
URL:
http://artaquarium.jp/kyoto2017
Tokyo Ramen Show Festival
October 26th – November 5th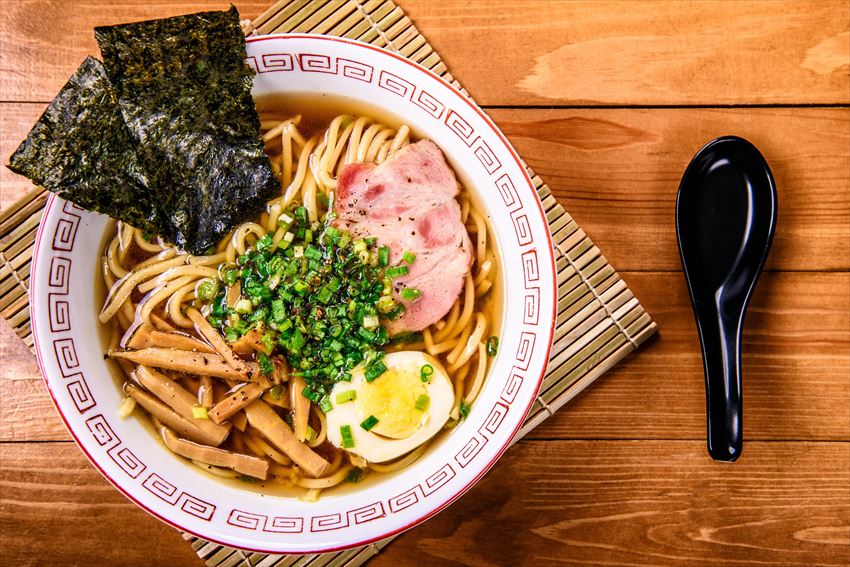 Do you love Ramen? Then this is the event for you! There are over 30 different vendors of Ramen at this event. Amazing styles of ramen from around the country for you to try! What style of ramen is your favorite?
Venue: Central Plaza, Komazawa Olympic Park
Access: 10-minute walk from Komazawa University Station
Period: 26th October~5th November (2 sessions) 10:00~21:00
Fee: Use ramen ticket to buy at booth (850 yen per bowl)
URL:
http://www.ramenshow.com
Chofu Fireworks Festival!
October 28th 5:00PM – 6:30PM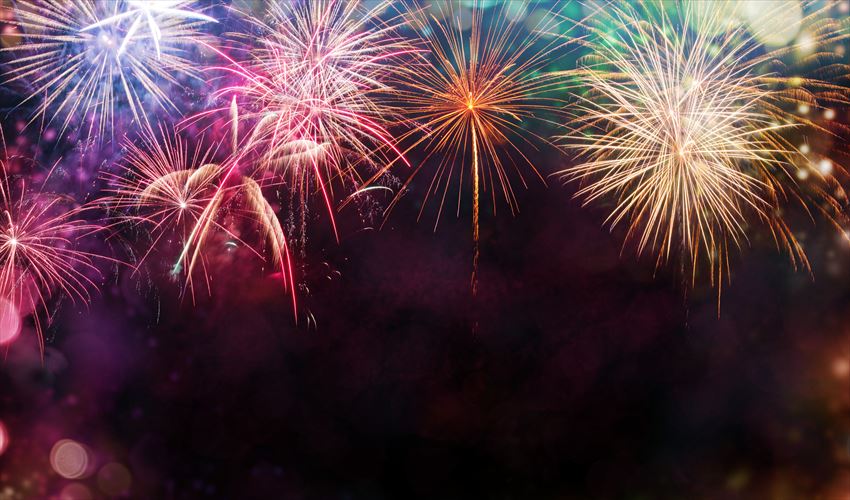 Although Tokyo is known to have most of its best Firework Festivals in late August, this amazing show has moved to late October this year. Expect to see around 8,000 fireworks in a single night in this extremely popular show!
Every year more than 300,000 visitors joined this grand event. "Hanabillusion", the collaboration of music and fireworks is a must see.
Venue: Tamagawa Riverbed, Chofu-shi
Access: Fuda Kokuryo meeting place, 20-minute walk from Keio Line Chofu Station / Kokuryo Station; or Keio Tamagawa meeting place, 20-minute walk from Keio Line Chofu Station
Period: 28th October 17:00~18:30
URL:http://hanabi.csa.gr.jp
Halloween Festival in Shibuya, Japan !!
Late October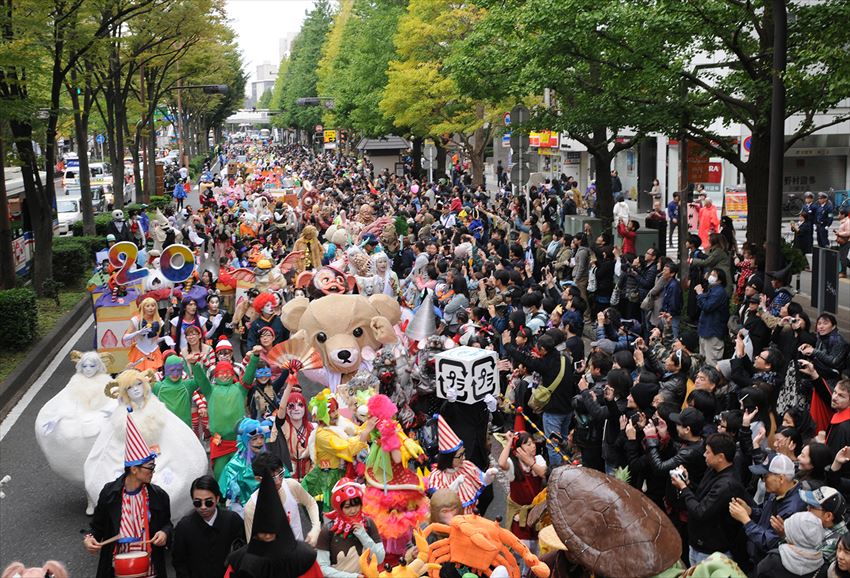 Considered one of the biggest gatherings of people in costumes in Japan, Shibuya has recently become the center to celebrate Halloween in Japan in the past few years. Last year, they closed off the area to traffic and allowed everyone to celebrate near the famous Shibuya Crossing. Make sure to stay safe and take care of your belongings though, as the place can get incredibly crowded!
Venue: Shibuya Crossing, Town Center Area
Access: Shibuya Station Hachiko Exit
Period: Will update when information is available
URL:
https://andtokyo.jp/campaign/
Kawasaki Halloween Parade 2017
October 29th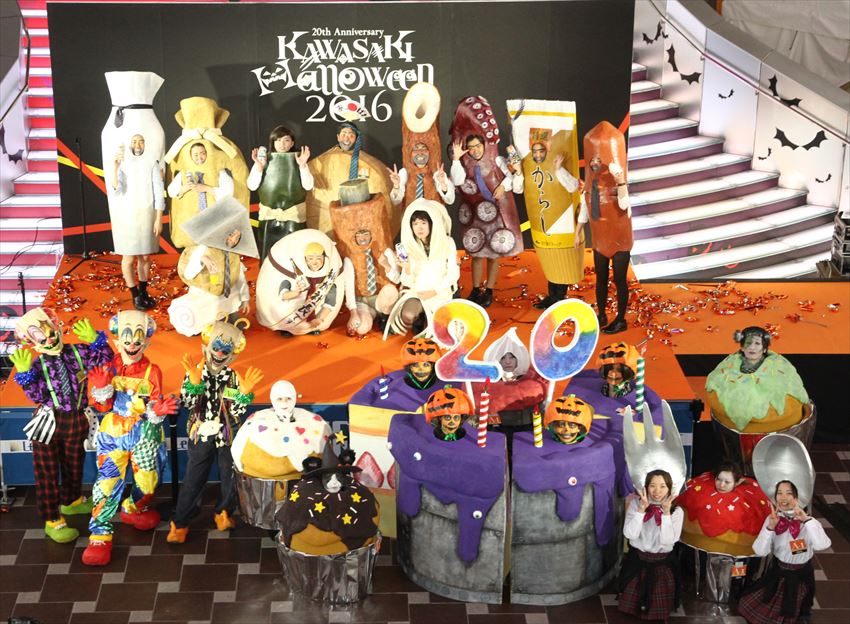 If you love Halloween, you should definitely visit the Kawasaki Halloween Parade! It is only 20 minutes from Tokyo by train. On this day, there are hundreds of people dressed up in amazing costumes. They will all parade around the city to great music as all the people cheer them on. If you sign up early on their website (search for La Cittadella), you can even participate in the parade with your friends!
Venue: Kawasaki Station area
Access: JR Kawasaki Station East Exit Area
Period: 29th October 14:30~16:00
Fee for joining parade: 1000 yen
URL:
https://andtokyo.jp/campaign/