Praying for wealth and money?, Nanzoin temple is one of the recommendation
Another way to have fun and experience Japanese culture during your trip to Japan other than shopping and eating, I think, is visiting temples. Today, I will show you Nanzouin, a temple which is famous for good fortune and the biggest Reclining Buddha statue. I was impressed so much that I recommend anyone who travels to Fukuoka Prefecture pay a visit to the temple at least once.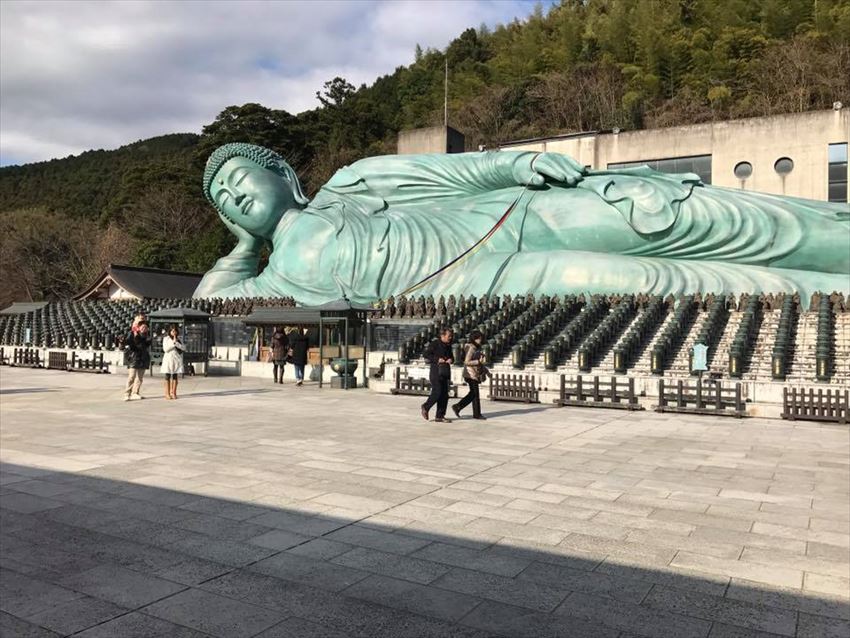 The Japanese pray for their wishes at temples or shrines
From my experience, I can say that Japan is one of the most advanced countries in technology and fashion, but you can still see some old ways of living. Japan's traditional culture and religious places attract foreigners who haven't had such experiences before. You can find temples and shrines almost anywhere throughoutin Japan andso it is normal common for the Japanese to go to temples just forto paying some respect, and there are temples that are known for praying for certain wishes.

Nanzouin temple located in Fukuoka

Upon arriving at the temple before reaching the statue, you will see 3~4 shops that sell different talismans and souvenirs. After passing the shops, you will see the statue in wide open space and it is astonishing and impressive.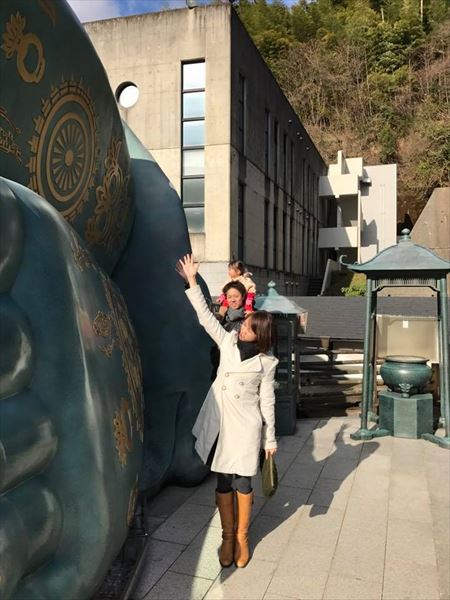 Getting into the Buddha??
Not just looking at the biggest bronze statue in Japan, but you can actually enter inside the statue. The entrance fee is 500 yen and you can't take a picture inside.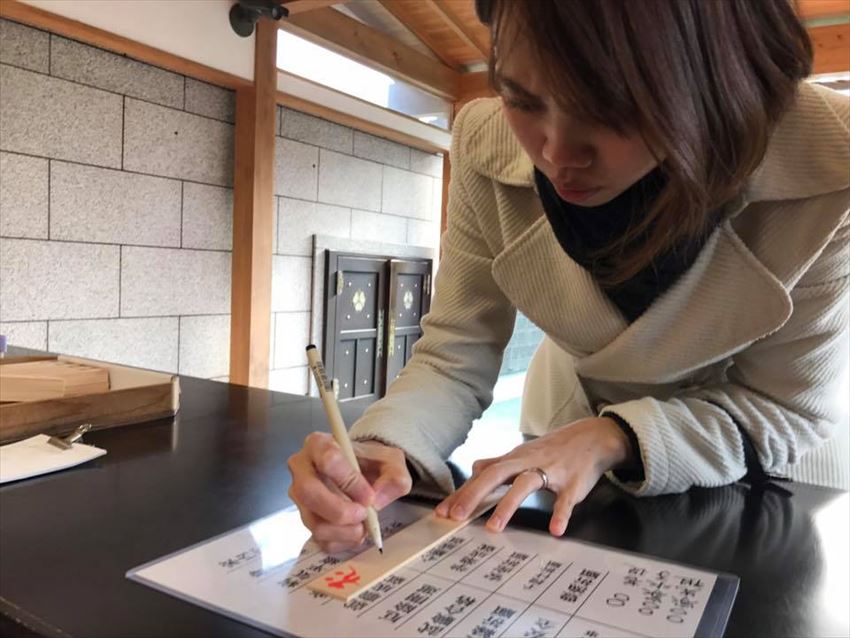 After paying the fee, the staff will give you a piece of wood on which you can write your name and wish. They will also give you a coupon to play a lottery at the exit. One of our tour mate won a prize by throwing a dart into the box.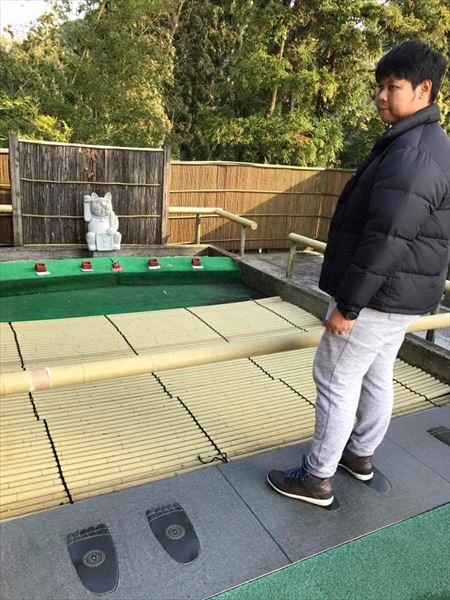 I recommend anyone who travels Kyushu island visit the templere and pray for good fortune at the temple. A way to get to Nanzoin Temple is to take a train from Hakata station to Kido Nanzoin-mae Station on the JR Sasaguri Line (Fukuhoku Yutaka Line). which It takes about 20 minutes. After that it's a 3 minute walk from the station to the temple.
Name南蔵院 : Nanzouin Temple
Address 〒811-2405 Fukuoka Prefecture, Kasuya District, Sasaguri,1035
Phone 092-947-7195
Hours 9.00 – 17.00
No Holiday
Average budget 500- 1000 yen
URL :http://www.crossroadfukuoka.jp/event/?mode=detail&isSpot=1&id=4000000000402

Map