You must visit remote islands during your trip to Okinawa. Would you prefer to have a day trip? Or an overnight trip?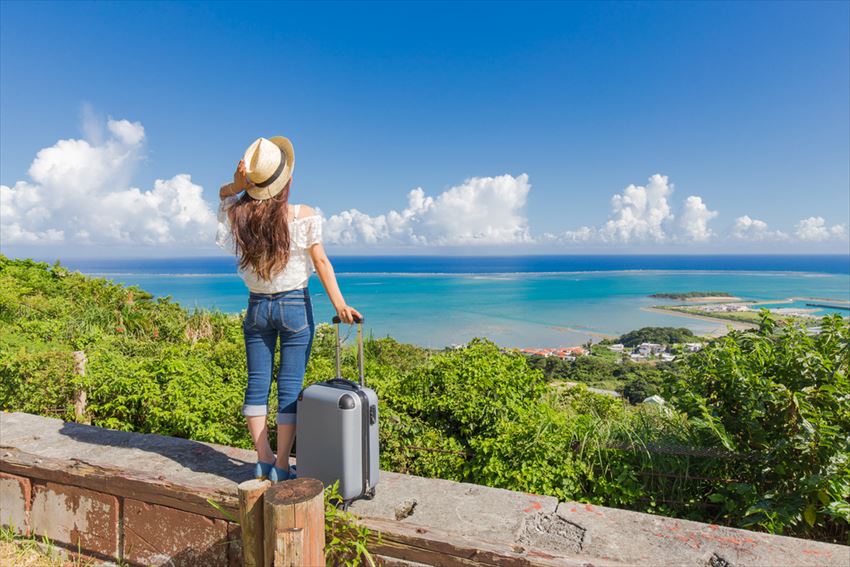 It is not only the main island in Okinawa which is wonderful, but you could also find the awesome scenery at the surrounding remote islands. You can easily access there from the main island by motorboat or airplane. Each island has its own specialty and characteristics to be enjoyed. Among the remote islands, we would like to introduce both "The islands that you can enjoy for a day trip" and "The islands which is suitable to stay overnight and enjoy". Let's depart to these islands which are great to know, and fun to be visited!
Kerama Blue is a must experience spot for a one-day trip traveler!
Have you ever heard of "Karama Blue"?


The beautiful world class sea of "Kerama Blue" is well known for its crystal-clear waters that hardly can be found at any other seas. So, the color of this sea is named as "Kerama Blue". You can enjoy this scenery from Akajima. Akajima is a small island with a population of approximately 300 residents, which is located among the large and small islands of Kerama Islands group. It's a remote island that you can easily access by motorboat with about 1 hour 10 minutes to 1 hour 30 minutes.
Let's play together with the turtle!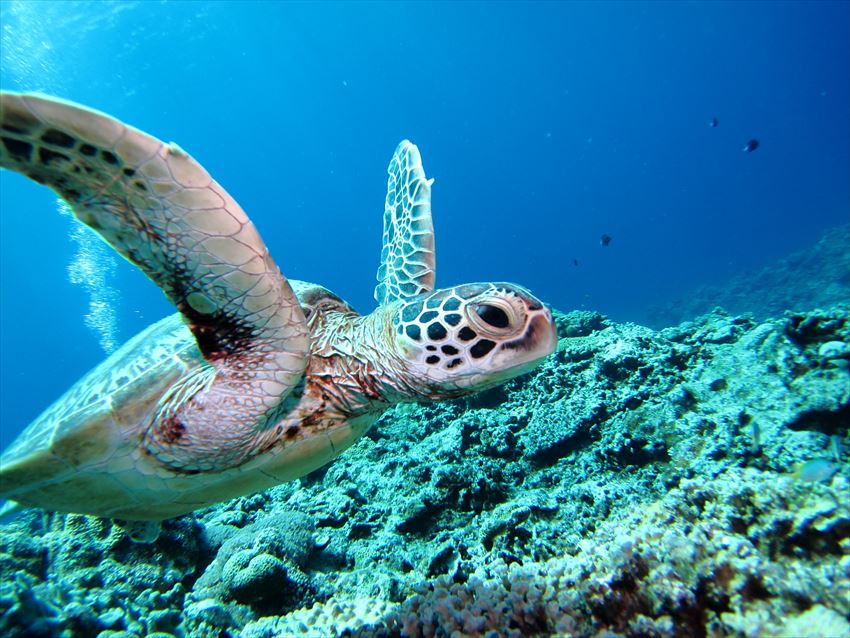 There are some spots in Akashima which are famous as a turtle-feeding attraction spot and turtle egg breeding farm, so it's a chance for you to experience and enjoy with the turtles here! It's highly recommended for you to join the turtle tour, besides diving or snorkeling in Akashima.
The hot topic spots in SNS!


Nishihama Beach in Akashima is a popular spot where you can have awesome view of the pure white sand beach and Kerama Blue Sea. In addition, there is a high chance to meet national protected animal spices of Japan, "Kerama deer" with a heart-shaped pattern on its backs.

"Kerama Blue", Turtle, Kerama deer ... You will definitely satisfy with your wonderful trip to an Okinawa remote island even with only a day trip.
<Access>
Ferry or high motor boat ride from Naha City's Intersection terminal "Tomarin"
"Tomarin" Address: 25-1, 3-chome, Maejima, Naha-shi, Okinawa Prefecture
○ Access by ferry
Duration: 1 hour 30 minutes
2 schedules per day. Round trip for Adult is 4,030 yen and for children is 2,020 yen
○ Access by high-speed boat
Duration: 1 hour 10 minutes
2 schedules per day. Round trip for Adult is 5,970 yen and for children is 2,990 yen
Absolute selection for an overnight trip, Miyakojima!
Bridge that connected to paradise!?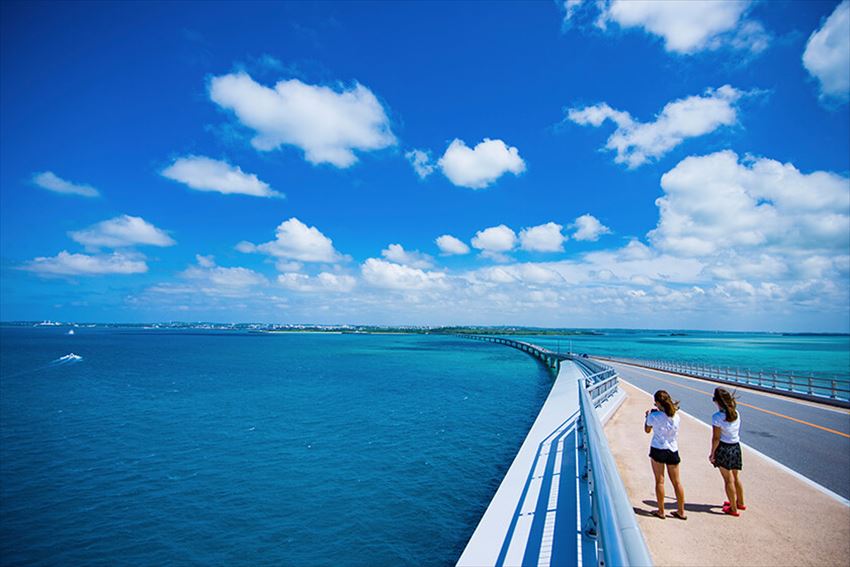 Photo credit:Where to Go in OKINAWA
You can access to Miyakojima by plane from Okinawa main land with only about 50 minutes flight duration. There are many tourist attractions in Miyakojima, the most recommended attraction will be the 3.5 km long Irabe Bridge, which connected the Miyakojima and Irabujima. The beauty scenery is among the top ranking within Japan, furthermore you can enjoy the superb scenery by driving. By crossing Irabu Bridge along the sea on a sunny day, you will for sure admire the beauty there!
The beautiful scenery which highly recommended for Instagrammers!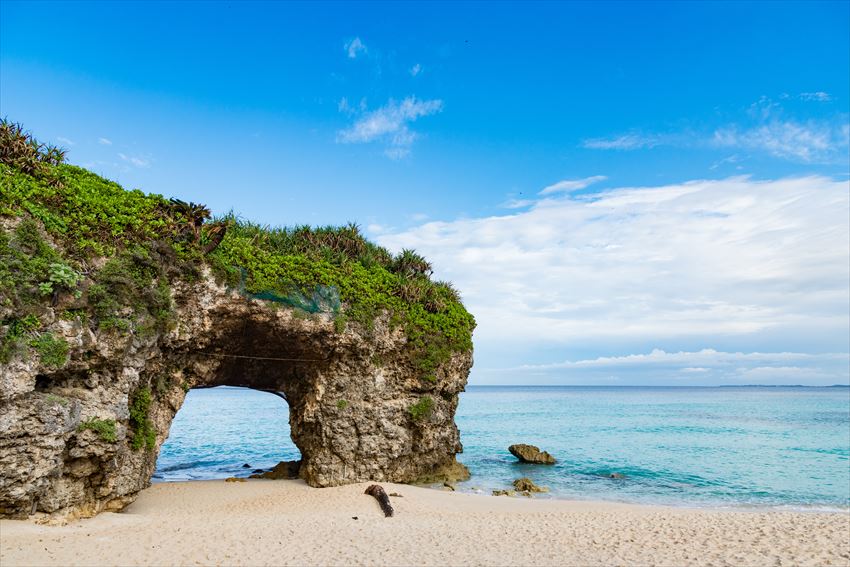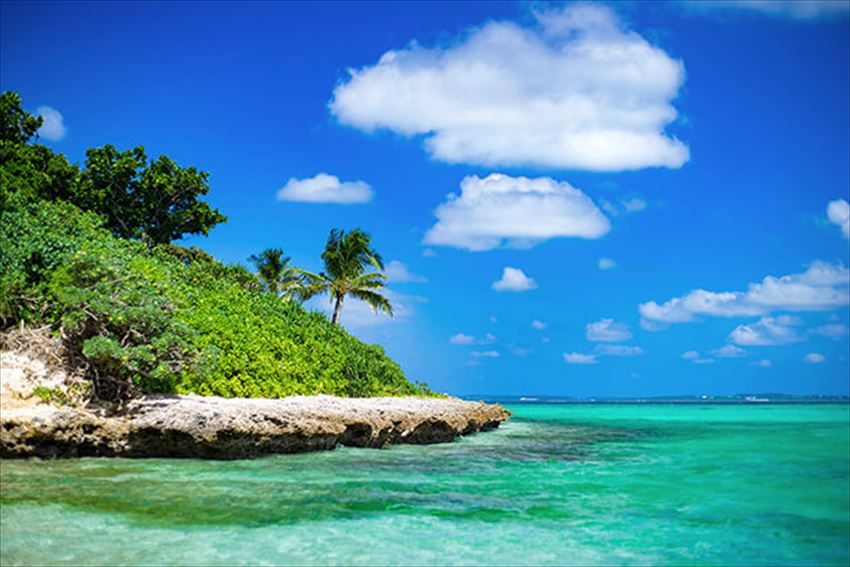 Photo credit:
Where to Go in OKINAWA
Among the remote islands of Okinawa, Miyakojima is very famous with its outstanding crystal-clear sea. The average temperature along the year is around 23 °C, and it is still warm with 20 °C even during winter, where it should be the coldest season in Japan. There are also many watersports held throughout the year, which allows traveler to enjoy in any season.
※Photo credit:
Where to Go in OKINAWA
Make sure to visit and see the 7km white sand beach along Yonaha Maehama and the pure blue sea with high transparency! Let's visit here to check out the reason why it is said to be Toyo's No.1 beauty.
An accommodation where you can have this breathtaking scenery all by yourself!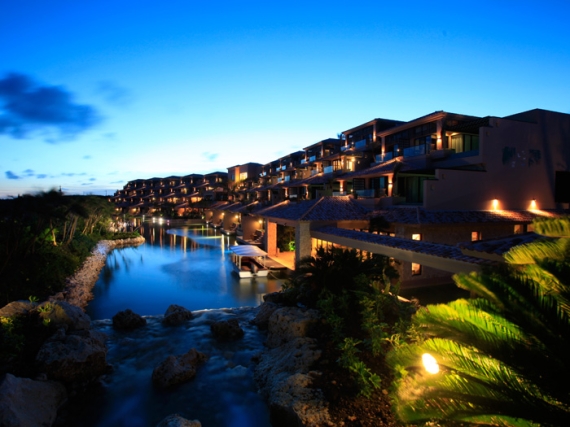 Photo credit:Rikka Dokka

Shigira Bayside Suite, Allamanda is located beside the lagoon where you can see turtles. Besides, there is a pool which you can have the breathtaking sea scenery, outdoor Jacuzzi where you can enjoy the starry sky, so this might the best location to stay at this remote island.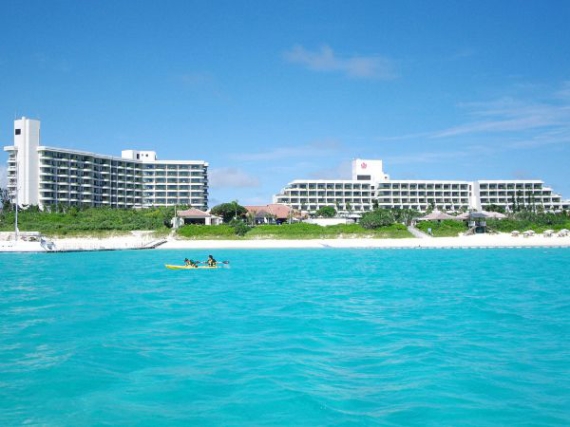 Photo credit:
Rikka Dokka
Miyakojima Tokyu Hotel & Resorts is a resort hotel which is located in front of Yonaha Maehama beach, which is mentioned above. It is a perfect choice for adult group trip, female group trip and family trip.
<Access>
If you are taking flight from Naha
Duration: approximately 50 minutes
Price: 5,500 yen per way
※ 15 flights per day (flights numbers is different accordingly to the season)
Would you prefer to have a day trip? Or an overnight trip?
Please write your comment at right side of this page.