3 Days and 2 Nights in Osaka
Osaka is one of the largest cities in all of Japan and some people may think that this is its only claim to fame. Other cities nearby such as Kyoto are known for their beauty and cultural heritage, but this does not mean that you should remove Osaka off the itinerary or write it off as 'just another big city'.
On the contrary, Osaka is said to be one of the friendliest and most accessible parts of Japan, as well as being famed for its delicious food. You can sample a wealth of local delicacies here like squid filled pancakes and octopus fritters, but make sure you also don't miss some of the best sights in the city.
There are a number of attractions in the city that make Osaka well worth seeing and there is certainly enough to comfortably last you for 3 days and 2 nights in this amazing part of Japan.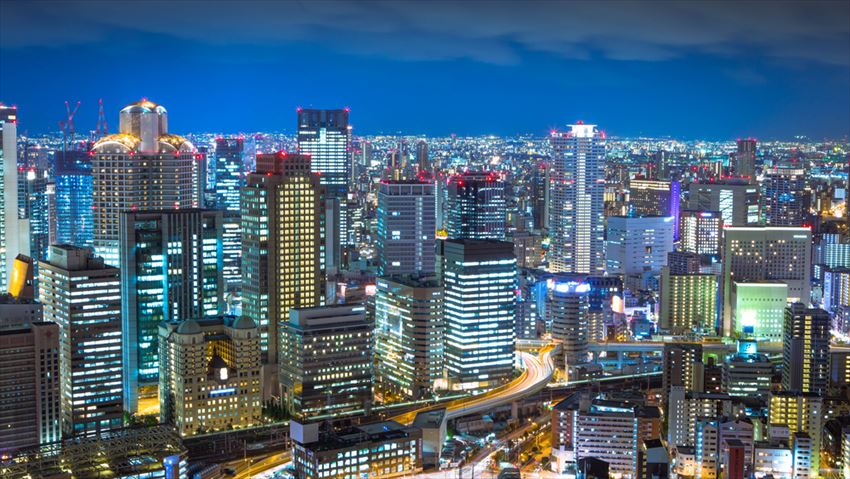 Day 1:
Osaka Museum of Housing and Living:
Start your time in Osaka at one of its best museums, the Osaka Museum of Housing and Living. This is an open museum that features replicas of houses and other buildings from the Edo Period that dated from 1603-1867, and offers a delightful slice of life as it would have been in the days of old in Osaka. This is an interactive museum where visitors are expected to get hands on with the exhibits and you can even dress up in a kimono here.
Info:

Website: http://www.osaka-info.jp/en/facilities/cat1/post_298.html
Open Hours: 10:00-17:00
Closed: Tuesday (Wednesday if Tuesday is a holiday), New Year Holidays (12/29 – 1/2)
Admission fee: 600yen, junior high school students & younger free of charge (extra charge for special exhibition)
Map:
Umeda Sky Building:
The Umeda Sky Building dominates the skyline in Osaka and rises to 173 meters in the city. One of the main features of the tower is its observatory which is located on the 39th floor. Not only can you look out across the city from here, but you will also get to experience the Garden Observatory. This is also known as the Floating Garden thanks to its position that makes it look like it is hanging in the air.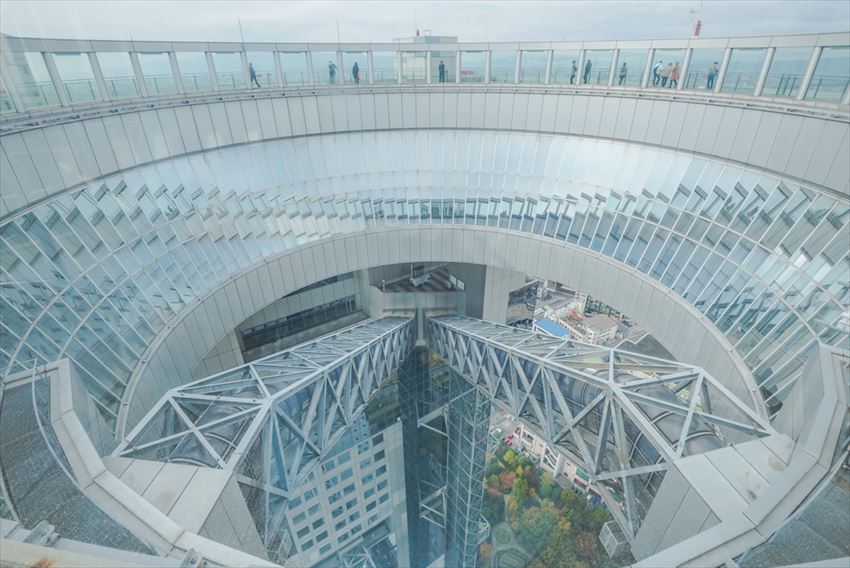 Info:
Website: http://www.skybldg.co.jp/skybldg/english.html
Map:
Dotonbori:
As afternoon turns to evening head to the Dotonbori area of the city. This is one of the most vibrant parts of Osaka and you will find a wide variety of restaurants and bars here. Many of these have roof terraces and some even have live music if you want to make a night of it.
Map:
Day 2:

Osaka Castle:
Osaka Castle sits in a charming park that stretches for 2 kilometers. The park is famous in the cherry blossom season as it is the home of over 600 cherry trees, so if you are here in the spring then you are in for a treat. The castle has been restored to its former glory having been attacked several times and this is one of the most iconic buildings in Japan.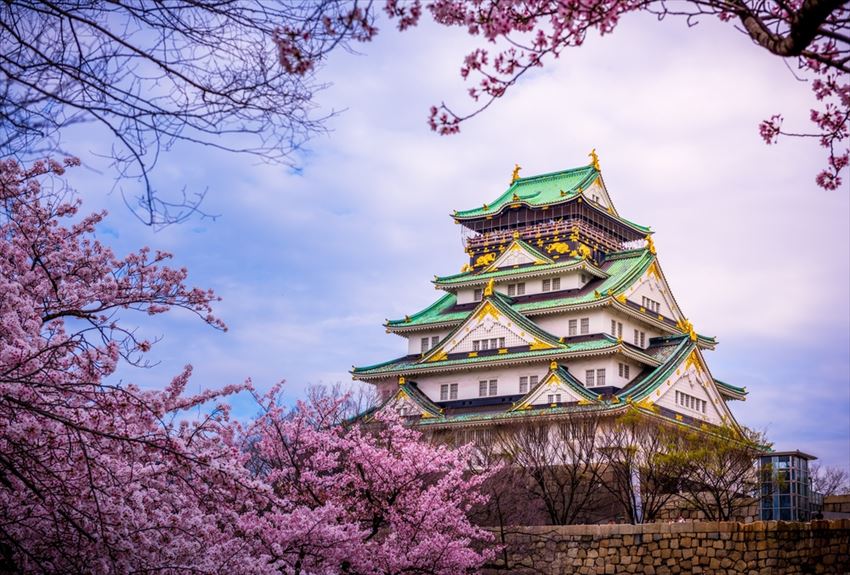 Info:

Website: http://www.osakacastle.net/english/
Open Hours: 9:00AM-5:00PM
Closed: December 28th - January 1st
Map:
Osaka Aquarium:
Kaiyukan, or Osaka Aquarium, sits in Tempozan Harbor Village with views across Osaka Bay. The aquarium sprawls over 8 floors and you can see wealth of aquatic life including graceful whale sharks. The main attraction here is the central tank in the aquarium which is 9 meters long and filled with colorful sea creatures.

Info:

Website: http://www.kaiyukan.com/language/eng/
Open Hours: 10:00AM-8:00PM

Admission Fee: Adults - 2300yen / over 60 - 2000yen / Age 7-15 - 1200yen / Age 4-6 - 600yen / under 3 - free

Map:
Shinsaibashi:
End the day with some retail therapy in Shinsaibashi, known for being the biggest shopping area in Osaka. Much of the area is made up of shopping arcades and you will find anything and everything here including clothes, shoes, household furnishings, memorabilia, and more. If you are looking for some souvenirs of your trip, then this is an excellent place to find them.
Map:
Day 3:

Abeno Harukas:
Abeno Harukas is the tallest building in both Osaka and also wider Japan. With that in mind, you can't leave it off the itinerary on a trip here and the 58th floor is known for its cafe and there is also an observation deck that will let you look out over all of Osaka. Also located in the same building are a department store, museum and a rooftop plaza.

Info:

Website: http://www.abenoharukas-300.jp/en/
Map:
Tempozan Ferris Wheel:
Dominating the city of Osaka is the Tempozan Ferris Wheel which also looks out over Osaka Bay. This used to be the tallest wheel in the world until it was usurped by the London Eye, but it is still a must-visit attraction in Osaka. Not only will you get views over Osaka but you will also be able to look out to sea and to the surrounding mountains.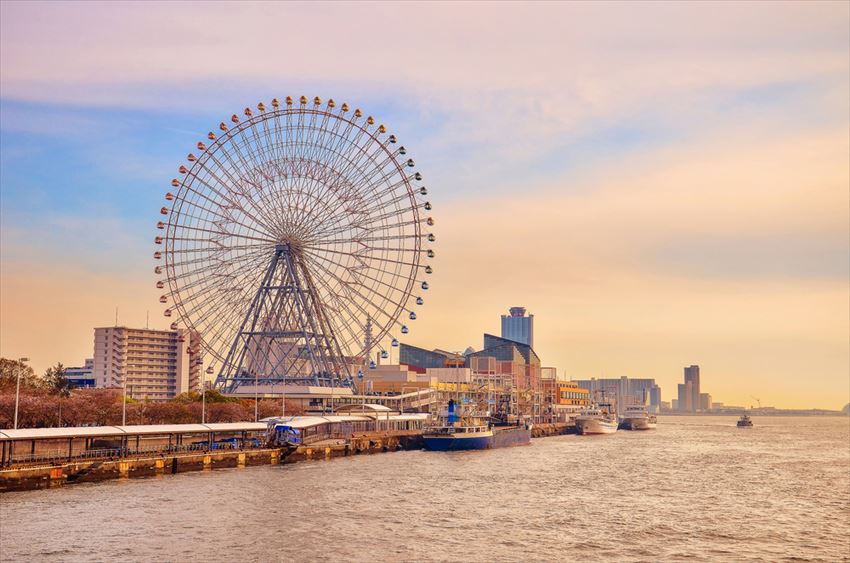 Info:

Website (Japanese): http://www.senyo.co.jp/tempozan/
Open Hours: 10:00AM - 10:00PM
Admission fee: 800yen
Map:
Tenjinbashi-suji Shopping Street:
Tenjinbashi-suji Shopping Street is said to be the longest in all of Japan as it spans more than two kilometers of shopping space. The street sells all kind of products including apparel, books, shoes, food, and even traditional Japanese medicine. If you get tired when you shop then you will also find a wide range of cafes, snack bars, and other eateries along the road that make the perfect place to stop for a snack.
Info:

Website (Japanese):http://www.tenjin123.com/
Map:

Recommend