Matsumoto Kiyoshi Discount Coupon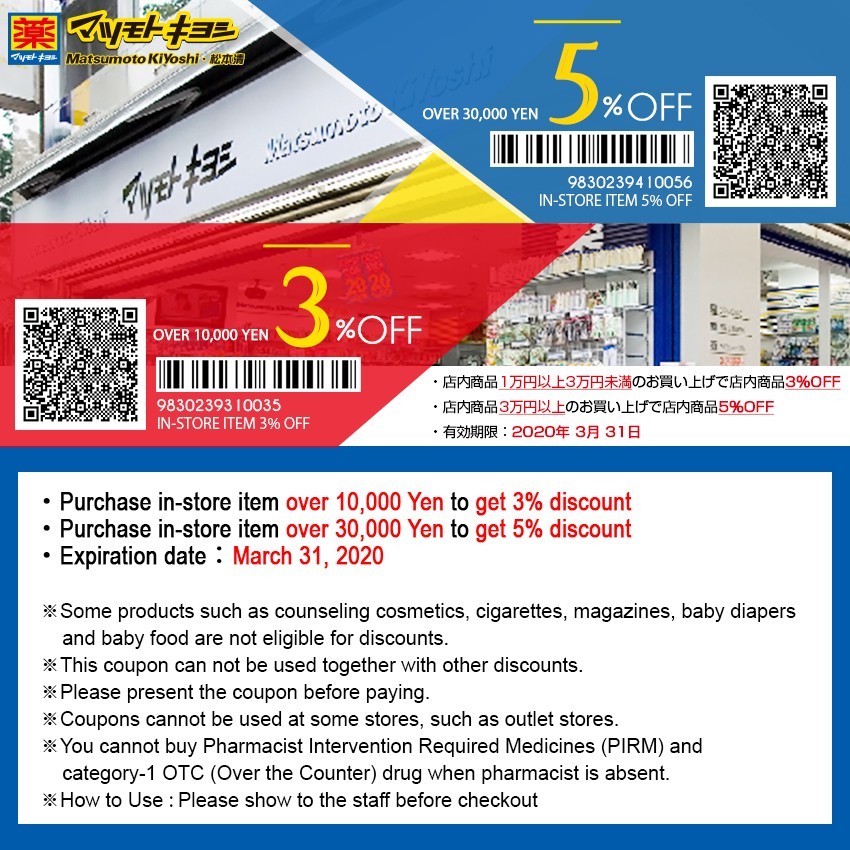 Matsumoto Kiyoshi is popular Japanese drugstore with a rich variety of medicines, health foods, cosmetics, daily necessities, etc .. You can come here, if you look for new products, best selling products or souvenirs!
Matsumoto Kiyoshi also provides tax exemption (Duty free). The store also has free Wi-Fi, which can be easily used in only two steps with no ID or pass word, so you do not have to worry if you have to contact your family or friends in your home country when choosing the products. There is also foreign language speaking staff! And last but not least, you can also find high quality products that can only be be bought at Matsumoto City!
Coupon Contents
Purchase in-store item over 10,000 Yen to get 3% discount
Purchase in-store item over 30,000 Yen to get 5% discount