How to Decorate and Icing Cookies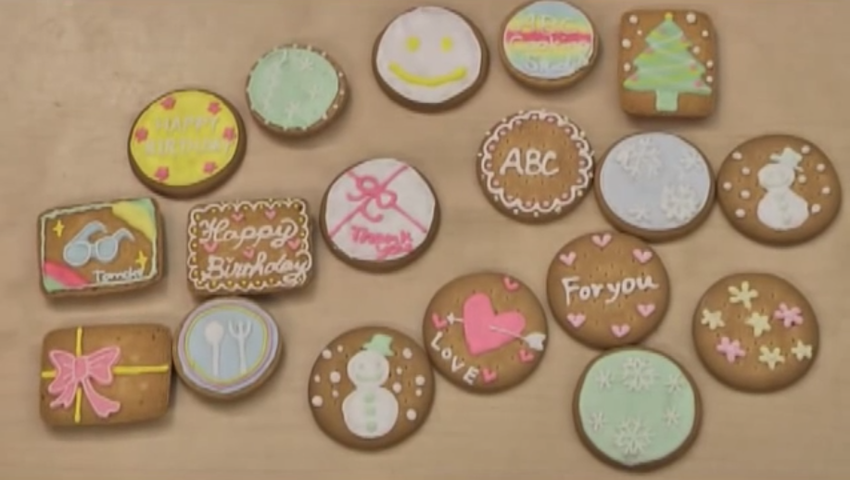 Decorated cookies are super cute. Even kids love them. Why not try making some Instagram-worthy cookies to show off your icing skills?

Ingredients:
100g powdered sugar

15g egg whites
a dash of lemon juice
Food coloring (red, blue, yellow, green)
Cooking utensils:
4 small plates

4 cups
4 spoons
Electric mixer
Instructions:
Place plastic wrap on a flat surface.

Sift powdered sugar onto the plastic wrap.
Add 2/3 of the sifted powdered sugar into a bowl with egg whites and mix well with an electric mixer. Add the remaining 1/3 of the powdered sugar.
Once the mixture thickens, stop the mixer, add lemon, then mix with mixer again.
Place each color of food coloring into a small plate and add about 1 teaspoon of water to melt it.
Place an appropriate amount of icing into each cup.
Place a drop of each melted food coloring color into each cup of icing and mix well.
Put the icing into a piping bag and close it tightly so no air can get in.
Cut open the piping bag and decorate the cookies with your favorite design.
Looks delicious right? This recipe is provided by the leading Japanese cookery school, ABC Cooking Studio.
Please have a go at making it yourself!
ABC Cooking Studio (English Classes)
Click here or scan the QR code to learn more!


[Survey] Traveling to Japan