[VIDEO] Egg Dish with New Soft Texture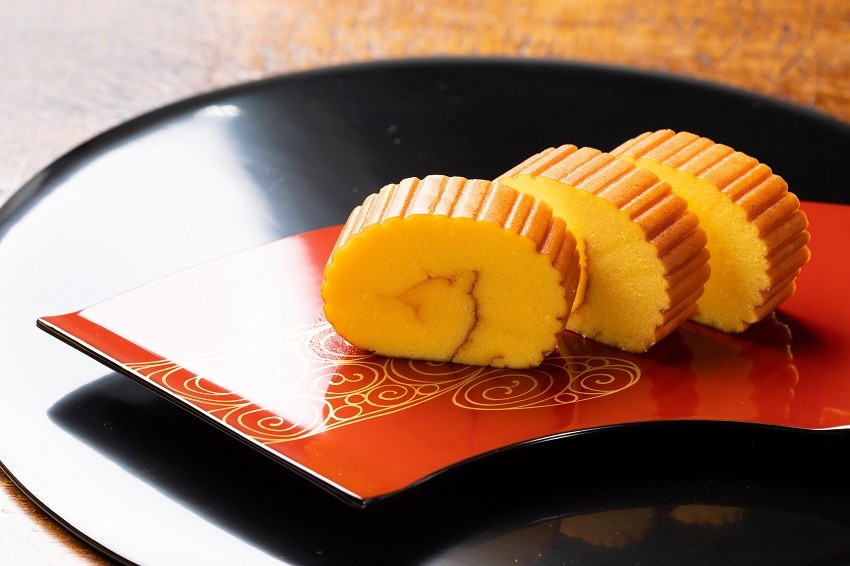 Did you know that there is such a special omelette in Japan! It is called "Datemaki" (sweet rolled omelette) . It is as soft as a roll cake and is used a part of Japan's traditional New Year food (Osechi-ryori) .  Here we'll show you how to make it.

Ingredients (serves one)
4 large eggs
1 piece or approximately 100g of  hanpen (Japanese fish cake) cut into pieces
30g sugar
1 tablespoon mirin (sweet rice wine condiment)   -- or substitute grape juice + a little sugar as substitute for mirin
1 teaspoon soy sauce
vegetable oil for frying
Preparation
Mix all the ingredients in the blender for approximately 30 seconds into a doughy paste.
Heat up the oil in a large frying pan (about 26 cm), add the mixture, cover and cook on a low heat for 15 to 20 minutes.
When the omelette is cooked through and the surface is getting dry, turn off the heat and leave it to stand for approximately 3 minutes.
Put the omelette baked side facing down on a cutting board, trim on three sides including  to make it a rough rectangle. Save the trimmed pieces.
Transfer it to a bamboo sushi mat  if you have one, covered with plastic wrapping film or baking paper (just use baking foil if you don't have a sushi mat), put the trimmed parts in the center as a core and roll the omelette around them.
Secure the rolled sushi mat tightly with rubber bands and leave to cool down completely.
Cut it into small slices and serve on a plate.
Looks delicious right? This menu is provided by the leading Japanese cookery school, ABC Cooking. Please have a go at making it yourself!

ABC Cooking Studio (English Classes)
Click here or scan the QR code to learn more!


[Survey] Traveling to Japan