Instagrammable! A Recipe for Polka Dot Pattern Jelly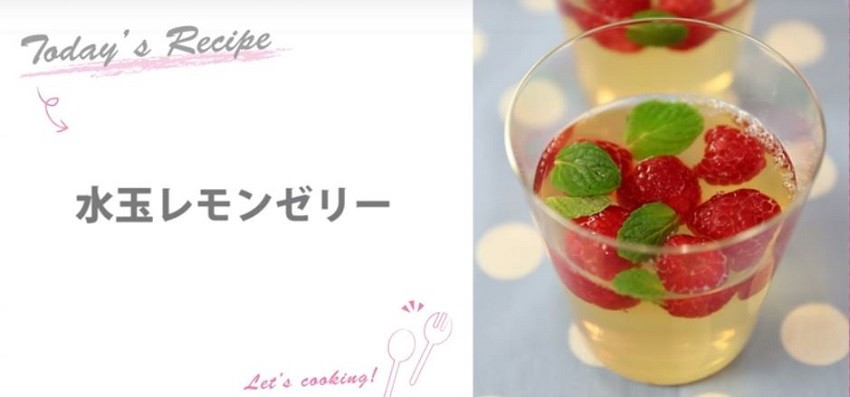 When the weather's hot and  you want to eat something cool and sweet, why don't you try to make this cute and cool jelly?

Ingredients (serves two)
[A]

40cc lemon juice 
30g sugar
200cc water
1 tablespoon honey


5g gelatin powder  (or agar agar powder)
20cc cold water 
12 raspberries 
10 spearmint leaves
Preparation
Add the powdered gelatin to cold water, stir and leave to stand for about 10 minutes
Cooking method
Put the lemon juice, water and honey in a bowl, add sugar and stir until sugar is dissolved.
Heat the gelatin in a microwave oven (500 W for about 30 seconds), add to the mixture and stir.
Cool it down in ice-cold water; when the liquid starts to set, add the raspberries and mint leaves and pour into individual serving bowls and chill them in the refrigerator.
Doesn't that look delicious?  This recipe is provided by leading Japanese cookery school, ABC Cooking. Please give it a tr.

ABC Cooking Studio (English Classes)
Click here or scan the QR code to learn more!


[Survey] Traveling to Japan